Today while having to drive about, there was a interesting sign at Walgreen's in Duluth.
I guess it is one of those Ron Popiel Pocket Fisherman/vegamatic things but what more can you expect
from the man that gave us Spray paint for your "bald" spot.
They are open till Midnight, and
We Have the HINI Vac
They have a vacuum for your hinnie, what will they think of next.
I went in to the store and when the staff came around to see if I needed any help, I said "Yes, I want one of those Hinnie Vac's!"
The look on her face was priceless.... I spect that they will change the sign to read H1N1 Vac.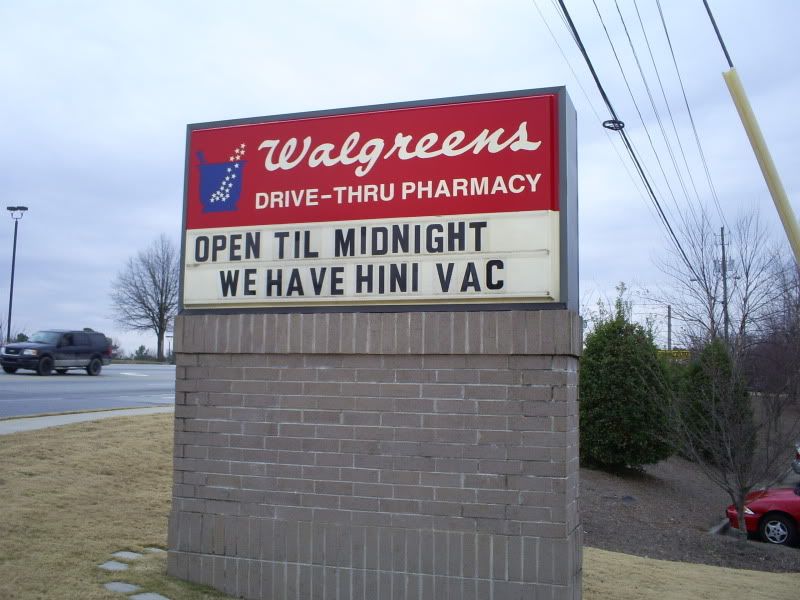 Merry Christmas