How do you Gold Leaf?
Well here it is a step by step gold leafing expose. The leaf comes in different colors like Silver, Gold, and a few others. I chose gold because that is the color scheme that I chose.
You can order the basic kit from
http://www.dickblick.com
.
Step 1
Clean all the wax off the badge, and then paint a satin black, because this color best works with the cover up. Spray at least 2 coats of black. allow to dry 1 hour at least.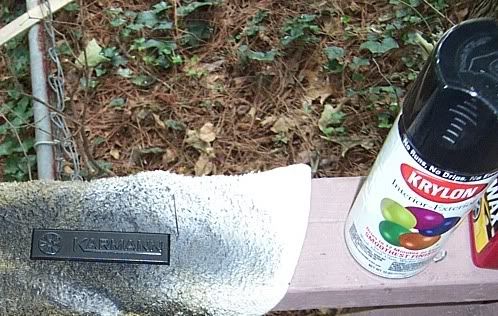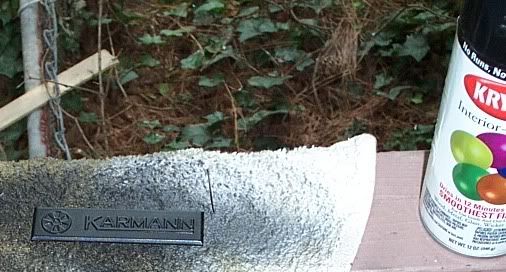 Step 2
Using 600 grit paper and plenty of water sand off the shine of the paint, careful only on the exposed lettering.
Step 3
Shake the sizing (adhesive) really well.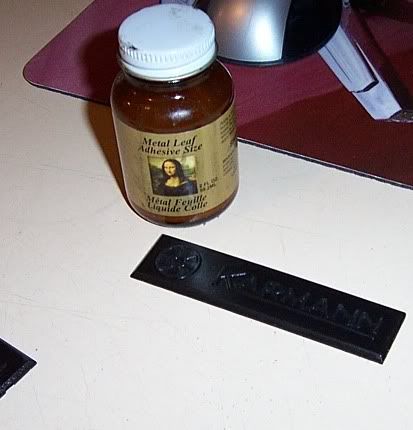 Step 4
Pour the adhesive into the cap, make sure that it is bubble free. Using the 600 grit sand the tip of your finger a bit to remove the finger print.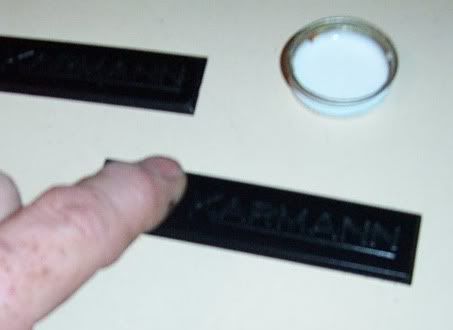 Step 5
Apply the sizing to the raised portion of the badge with your finger tip, be very careful anywhere that you put the sizing the leaf will stick, if you get it in places that you don't want you can wash the sizing off with warm soapy water.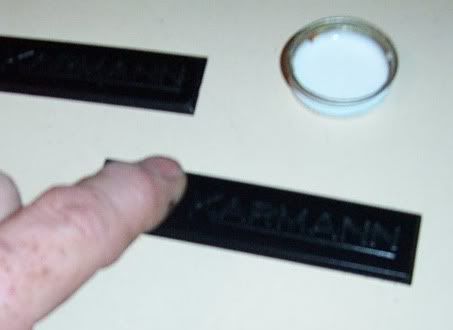 Step 6
Allow to the sized badge to dry about 15 minutes to 24 hours, the sizing will remain tacky for about 4 days. Wash your hands well in warm soapy water as you need to be adhesive free.
Step 7
Apply the leaf to the item, and rub the leaf with your finger tip to the raised letters, it will start coming off where you didn't put the adhesive. Save the big pieces for other projects.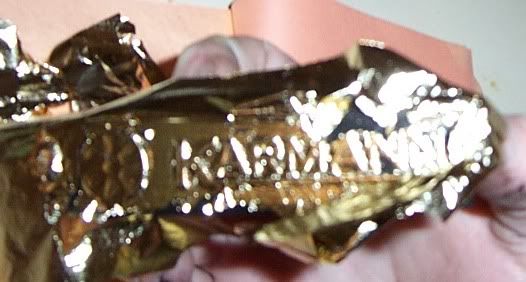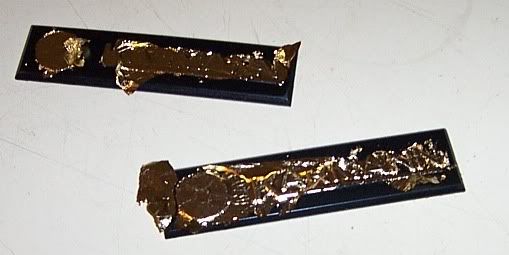 Step 8
Using a stiff brush, brush the remaining part of the leaf off.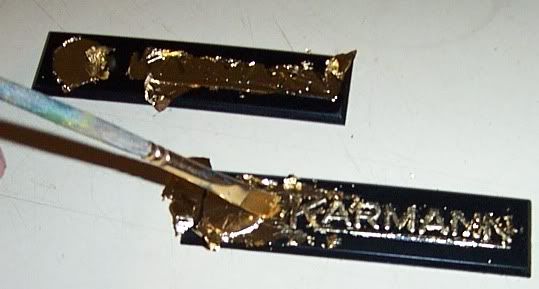 Step 9
The leaf will only stick to where the adhesive is, or the paint is still wet….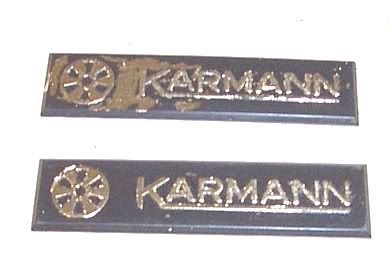 Step 10
Where the leaf didn't stick to your lettering, reapply a thin coat of sizing, then apply a little more leaf to cover when dry.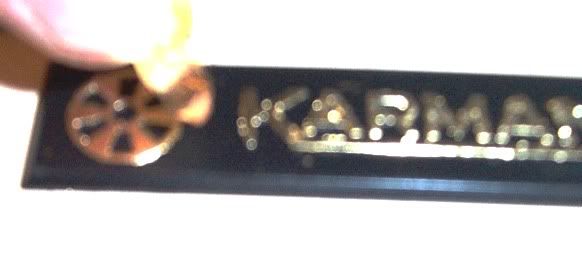 Brush off the excess.
Step 11
You will now have the basic letters leafed, and maybe a little ragged looking
Step 12
Using a new sharpie cover up the bits that are overages be very careful to stay off the raised parts of the letters.
Step 13
The finished badge
Step 14
Now you are ready to spray sealer on the badge at least 3 coats. I use High gloss it will appear milky but dry absolutely clear.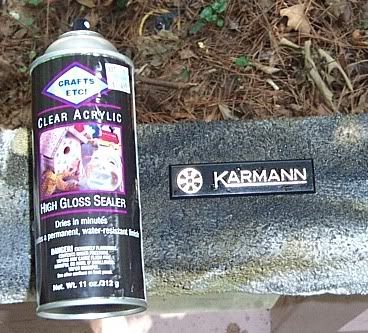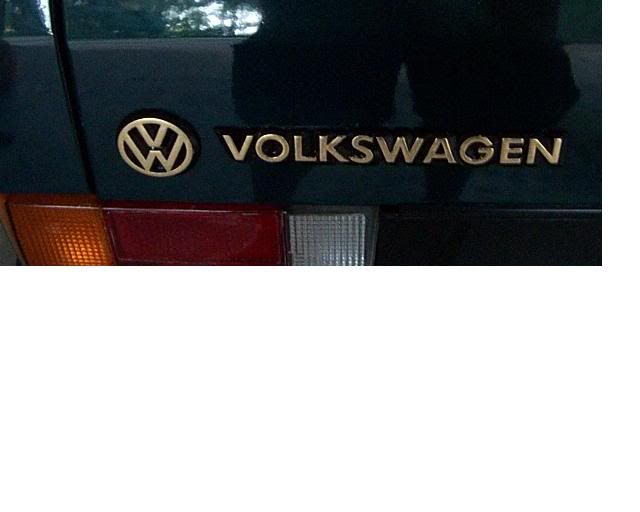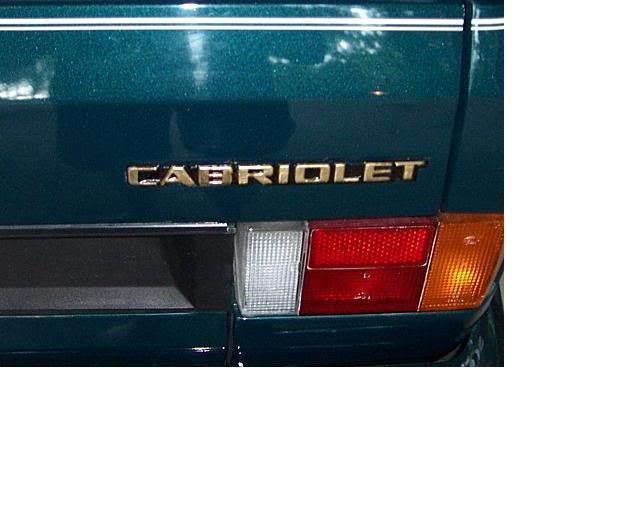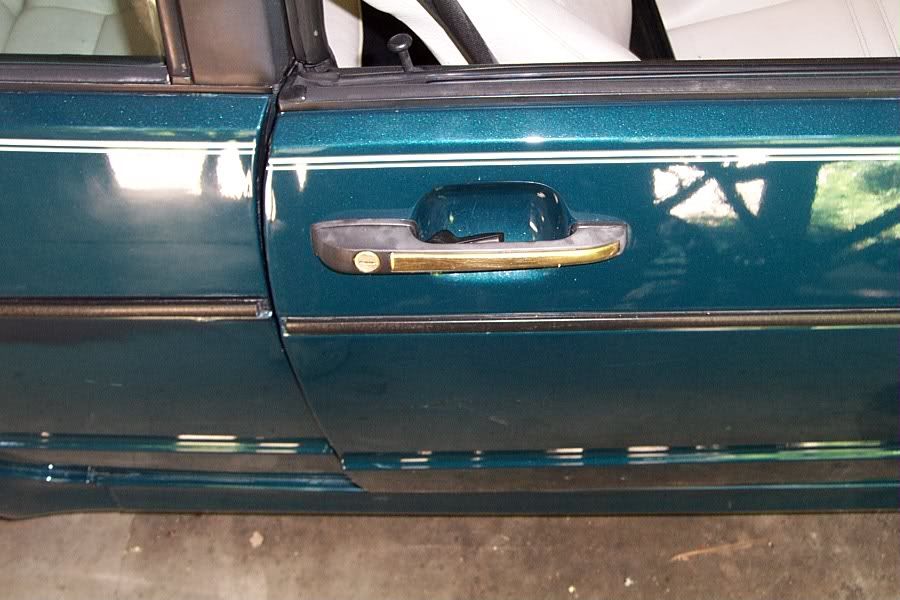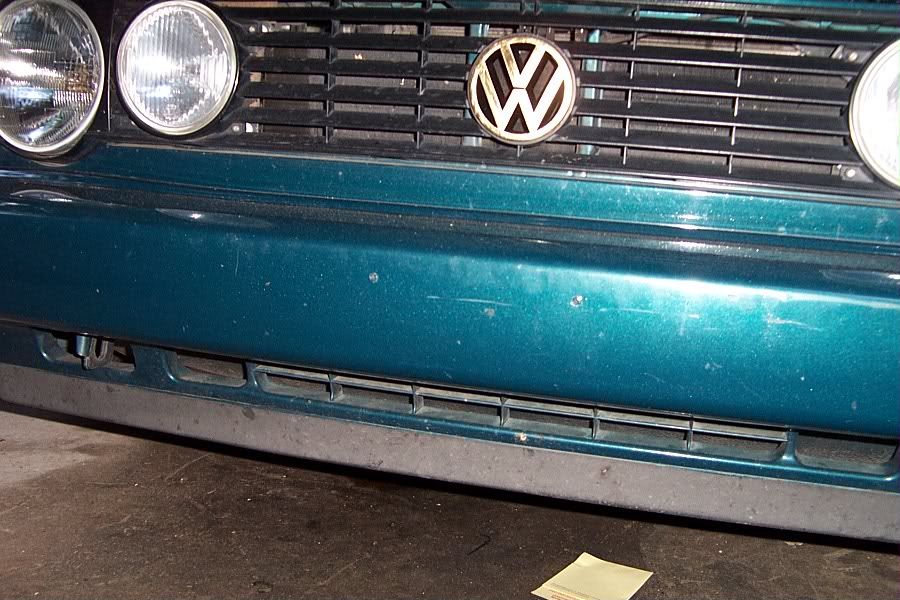 Enjoy.