My Grille tabs are broken.
Have you heard that crack, and snap as the upper grille tabs break, leaving you to use wire-ties to secure the grille.
Have you seen a grille that was better than yours save for a couple of tabs broken?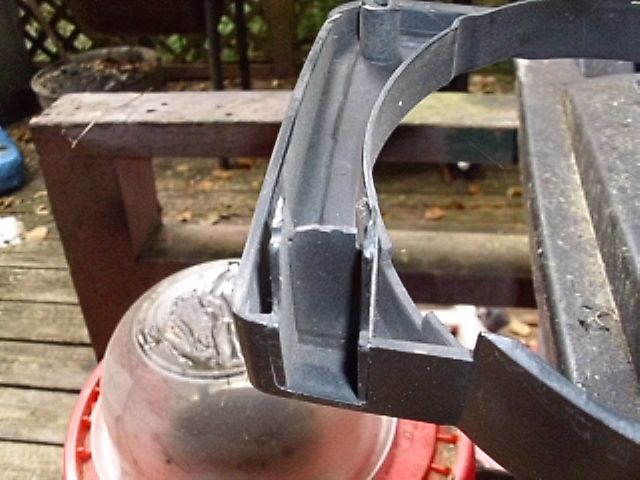 Well here is how I repaired mine.
Take a sheet of metal, or aluminum.
Place it down in to the channel, and draw a outline of what you need to cut out.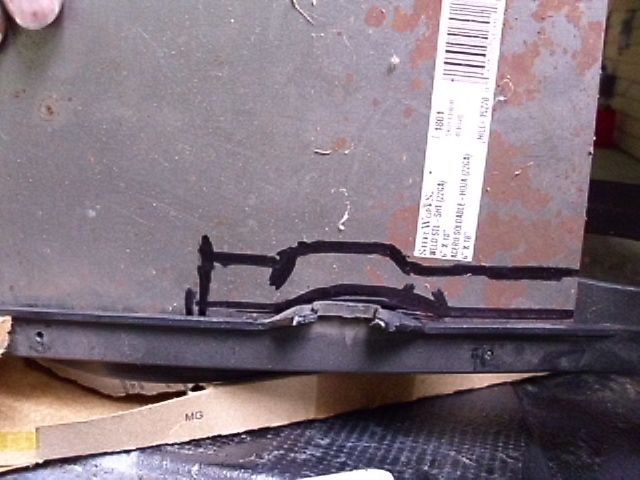 Note there are 2 sets of lines, the one that is even to the plastic is for the bend.
The other is a rough outline of how wide it should be.
Use a dremel or tin snips rough cut it out.
Make a Tin Brake to bend the metal at 90 degrees.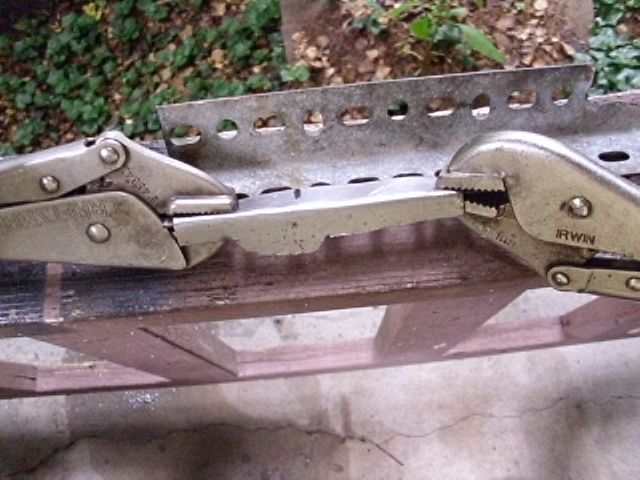 Using a Dremel, cut the broken tab off flush with the body of the grille.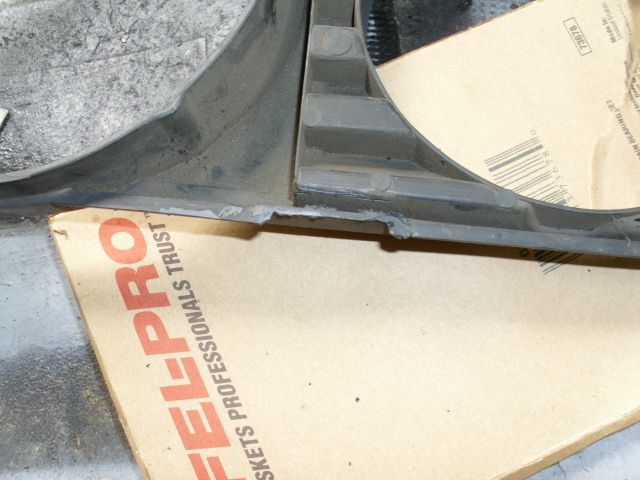 Take your rough cut metal and lay it in the grill so you can final trim it.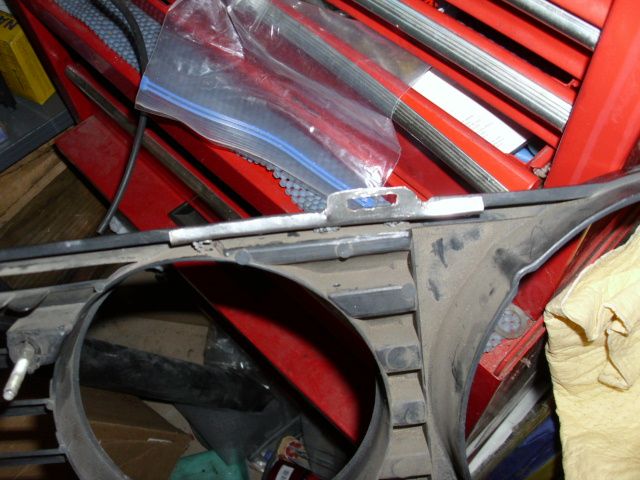 It needs to be flush with the top of the plastic.
Center punch 3 holes in the metal tab.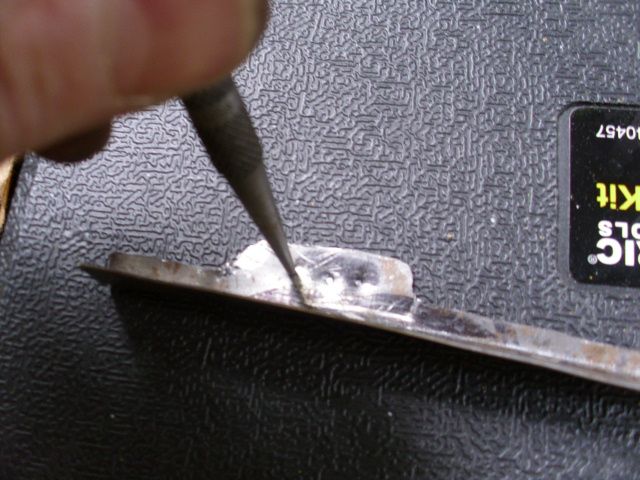 I drilled 3 3/16s holes side by side then used mt Dremel to make it square.
Drill about 4 holes evenly spaced in the top of the grill the size of your small pop rivets.
mine were 1/8.
Lay the metal in the grove center it, and mark the metal for the holes you just drilled.
You will center punch and drill 1/8 holes.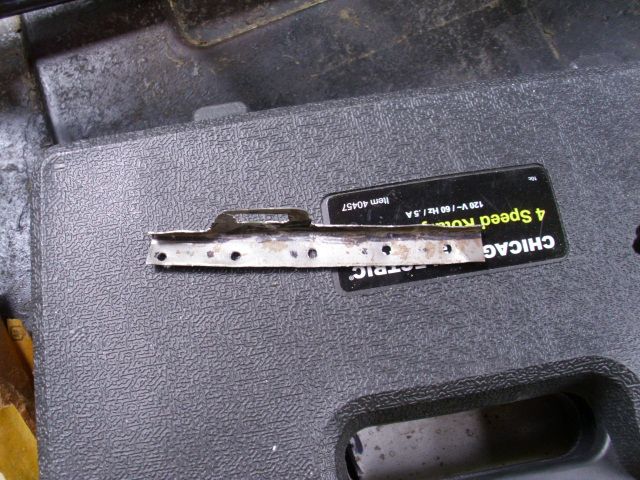 Fit in to place and "pop" the rivets home.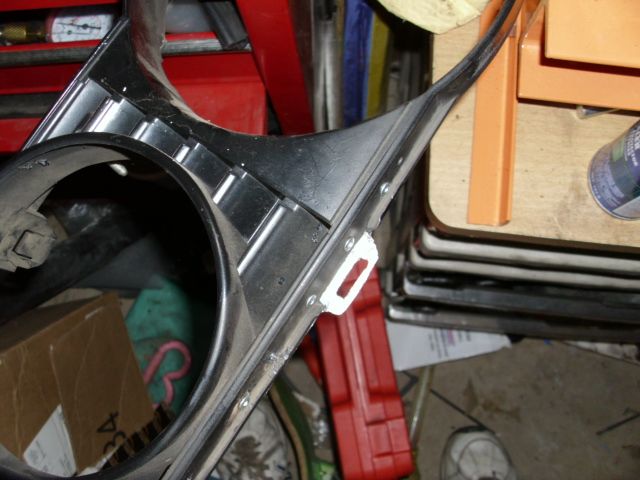 Paint to match and your grill should work jut fine.
For the bottom, I cut a piece of tin the width, Drilled a couple of holes in it. and bent at a 90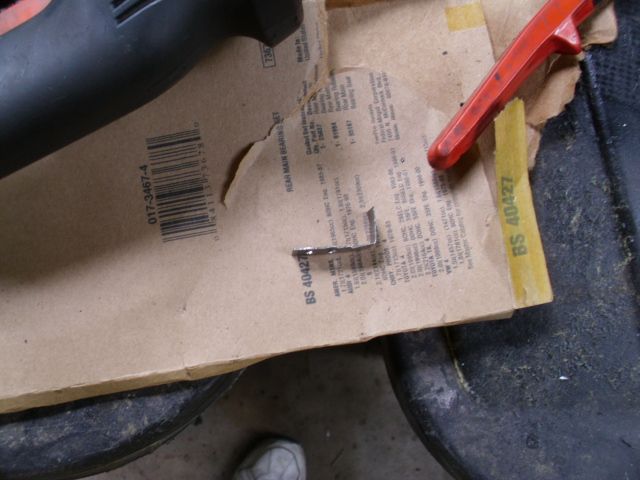 Held it in place and drilled the metal holes into the plastic.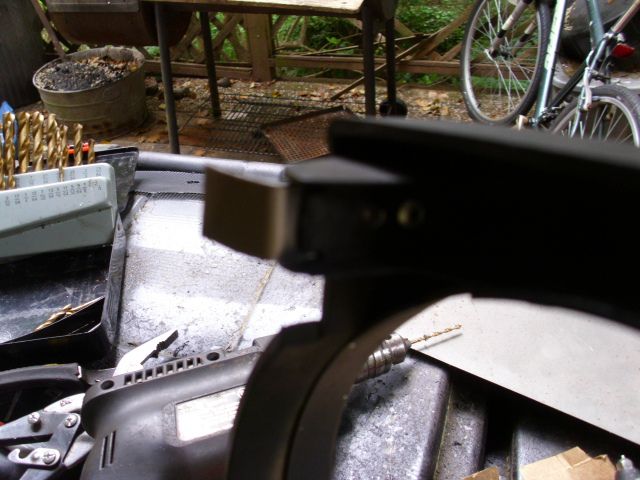 "pop" rivet it from the top and bottom.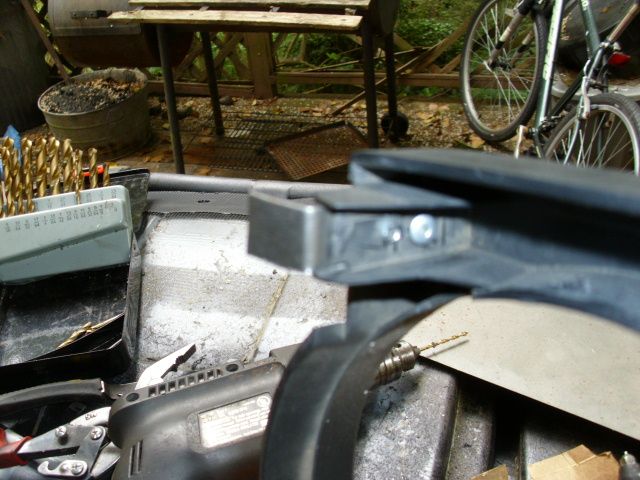 enjoy.