How to remove the inner Hi-Beam on a Quad Grille
It is very easy.
Find the Stud that isn't a screw to adjust on the front.
It is knurled.
Use a Pair of channel locks to press the stud down to the nylon keeper.
Now use a flat ended screw smaller than the diameter
of the hole for the stud.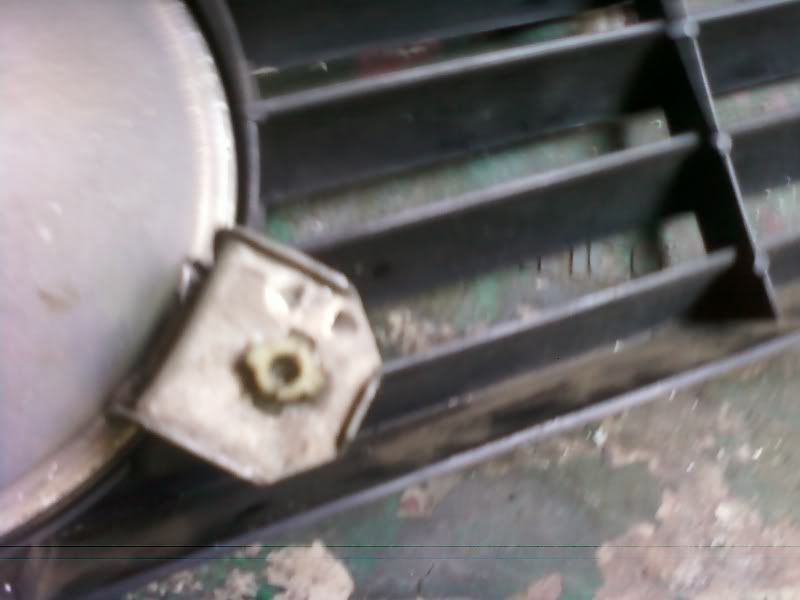 Place the screw of the knurled stud and use the channel
lock method to press the stud through the keeper.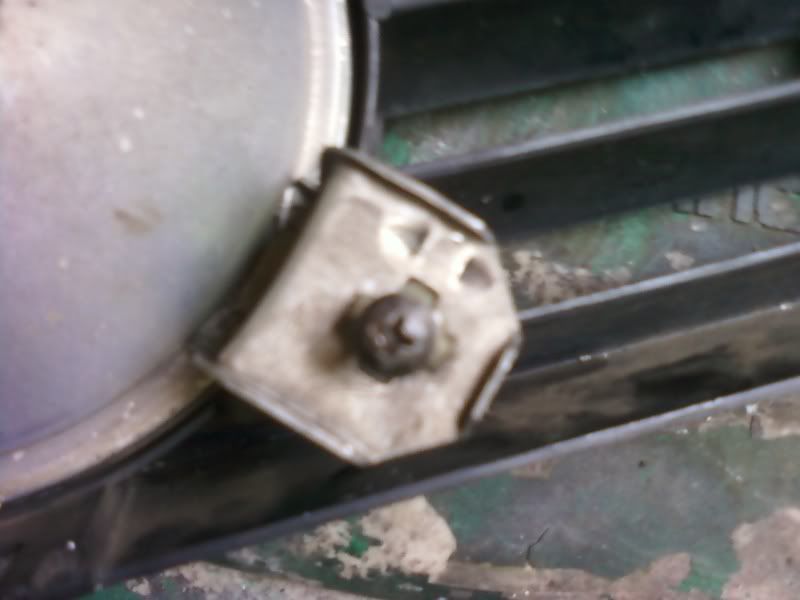 Now simply unscrew the two adjusters out of the nylon keepers.
To remove the nylon keepers.
Pry up on the edge that is in the lock, between the two
crimps then twist the lock out of the recess.
Then go another 90 degrees and remove.
To remove the Studs, you pry up the edges one at a time and free
the finger pulls out. The screw/knurled stud then pull out.