Clarification on 'The heat soak drawing of Oran's original drawing
1. Locate the starter solenoid wire going to the starter, and cut it.
On automatics wire is n the back side of the transmission bell housing or on manual transmissions it is on the starter solenoid wire.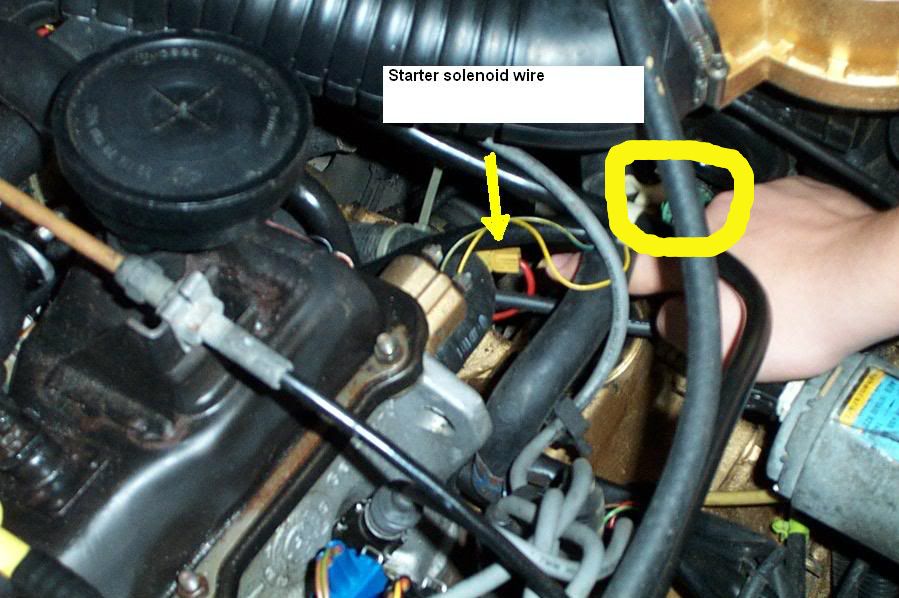 2. On the Starter end run that to one of the big lugs on the Ford Starter Relay.
3. On the End of the wire going into the fire wall, connect that to one of the Ford starter relay Pick stud (little ones on the side.
4. The other Big Lug of the ford starter relay goes to the Positive Post of the battery.
5. The Ford starter relay gets ground via the mounting brackets tabs.
If you ground it by the other little stud, then you are picking the relay and the starter will spin.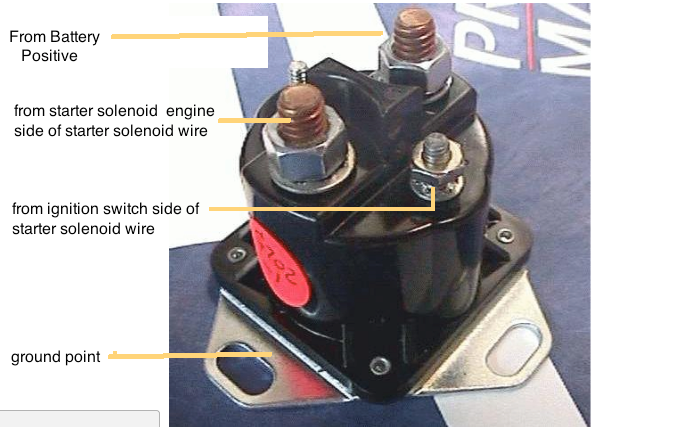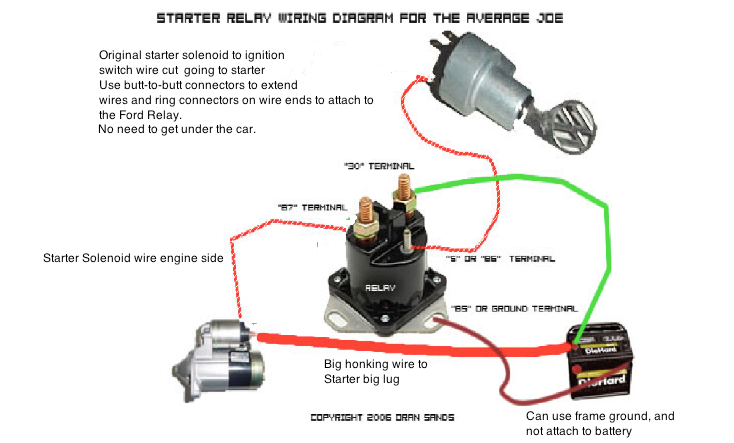 This is the way to connect it.