Here are a few of the tools that I use Regularly when diagnosing Automotive Electrical
issues.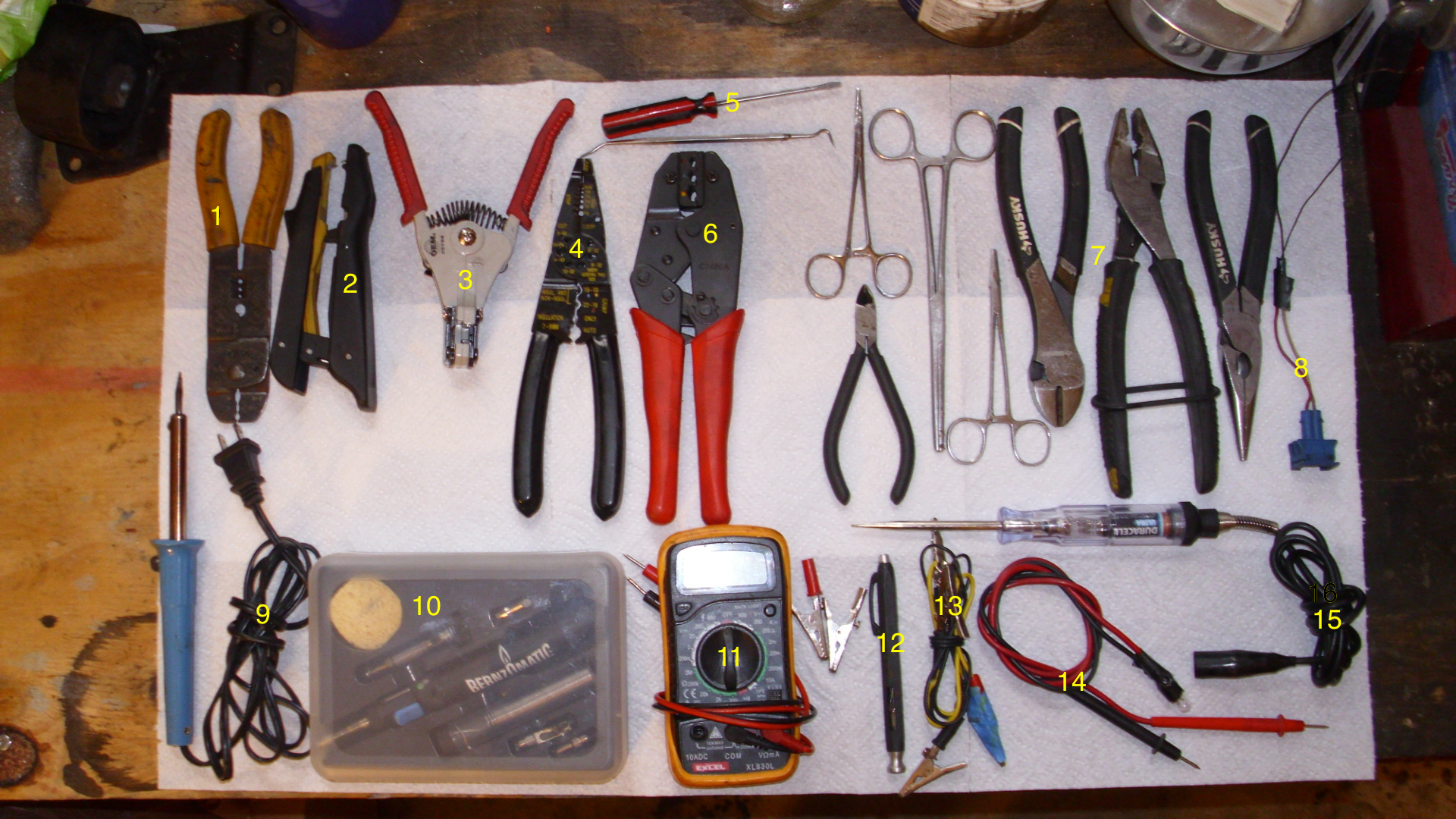 1- 45 year old SuperChamps I rarely use them But at the time they were State of the art.
2- Open Diameter Wire Stripper
3- Automatic Wire Stripper
4- Automotive Wire Crimpers Folds the Crimp Inward to the connector.
5- Dental Pick, and Small Straight slot
6- Ratcheting Crimper
7- Various Pliers Small Diagonal cutters, Hemostats, Heavy Diagonal Cutters
Lineman Pliers, Needle Nose
8- Standard VW 2 Wire connector stub
9- Closed Electric Soldering Iron
10- Butane Powered Soldering Iron
11- Multi-meter Can have Duty Cycle and Tach functions.
12- Spark Wire Tester
13- Jumper wires
14- 12V test light.
15- Self Powered Continuity Tester
With these I can usually repair most issues on the MK1 platform.