Today, while I was driving topless down the interstate @ 80mph.... The Straps that hold the boot cover on to the parcel shelf cam loose.
I had cleaned the Fuzz off the velcro, and fluffed the carpet up, and it still didn't hold...
So I added a snap to the strap.
Using a Leather Punch I punched a hole in the material.
About a inch from the Seam of the fold over I punched the strap with a Leather punch.
I used a snap kit which has a roll punch snap parts, and an anvil.
Place the anvil cup side up, there are 2 sides one for the button, and one for a snap.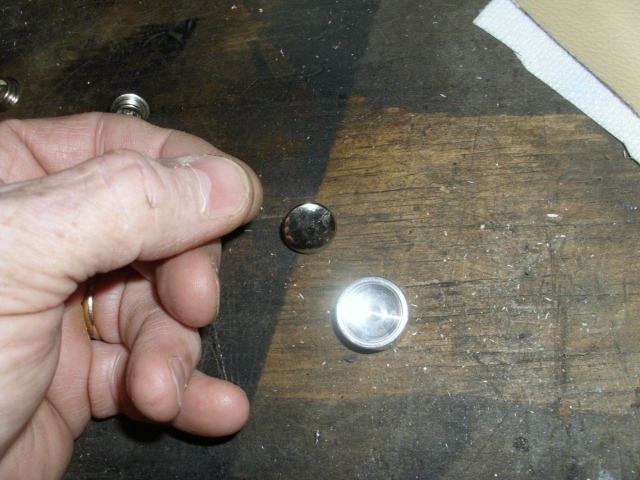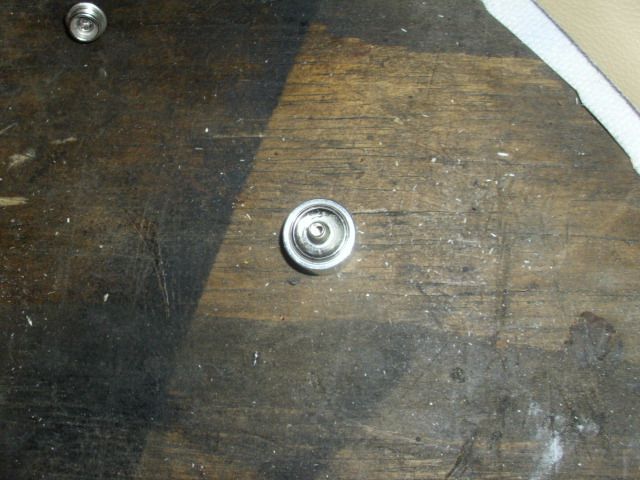 Place the material onto the punched hole.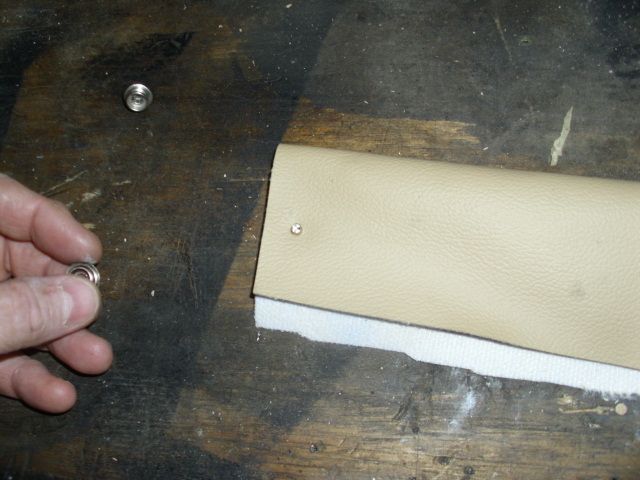 Place the receiver over the stud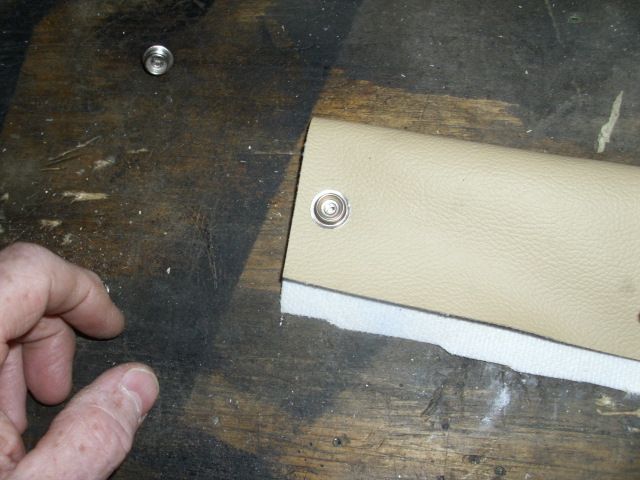 Take the roll punch and place the protrusion in to the center of the stud.
Hold the Slider part and smack about 4 times with a hammer to roll the edge over, and seat it firmly.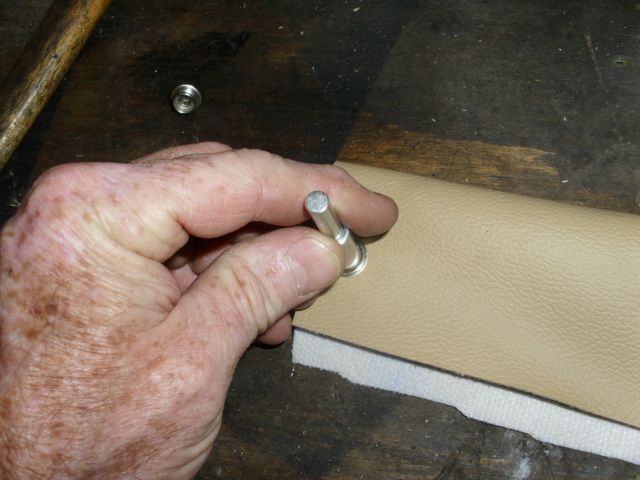 Place it on the car and mark the parcel shelf so you can then screw the male part to the parcel shelf.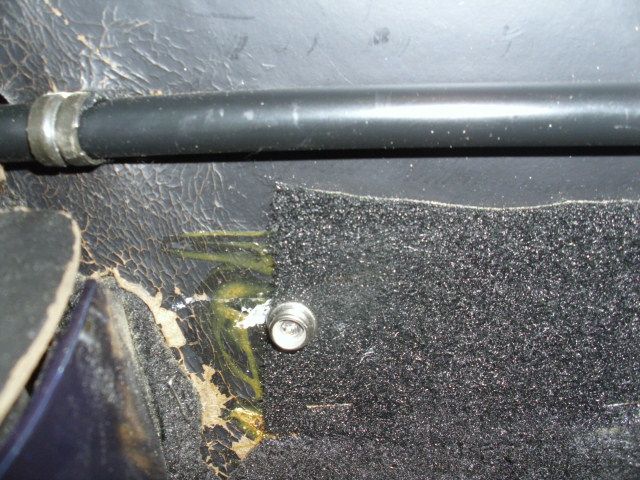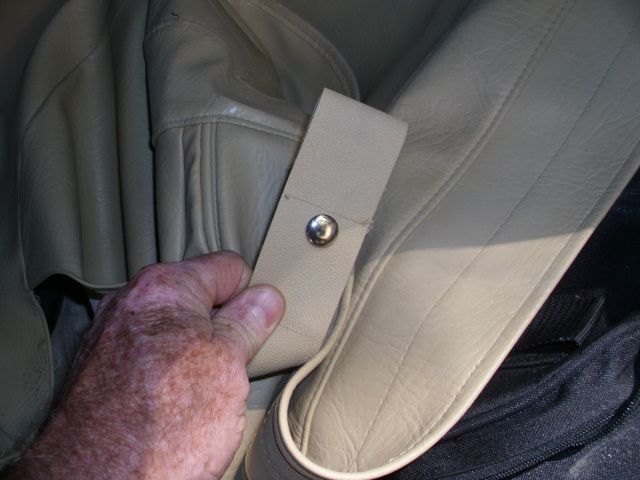 Easier than sewing and gluing new VELCRO.