Tale of a sad little top.
Here is the top as I saw it.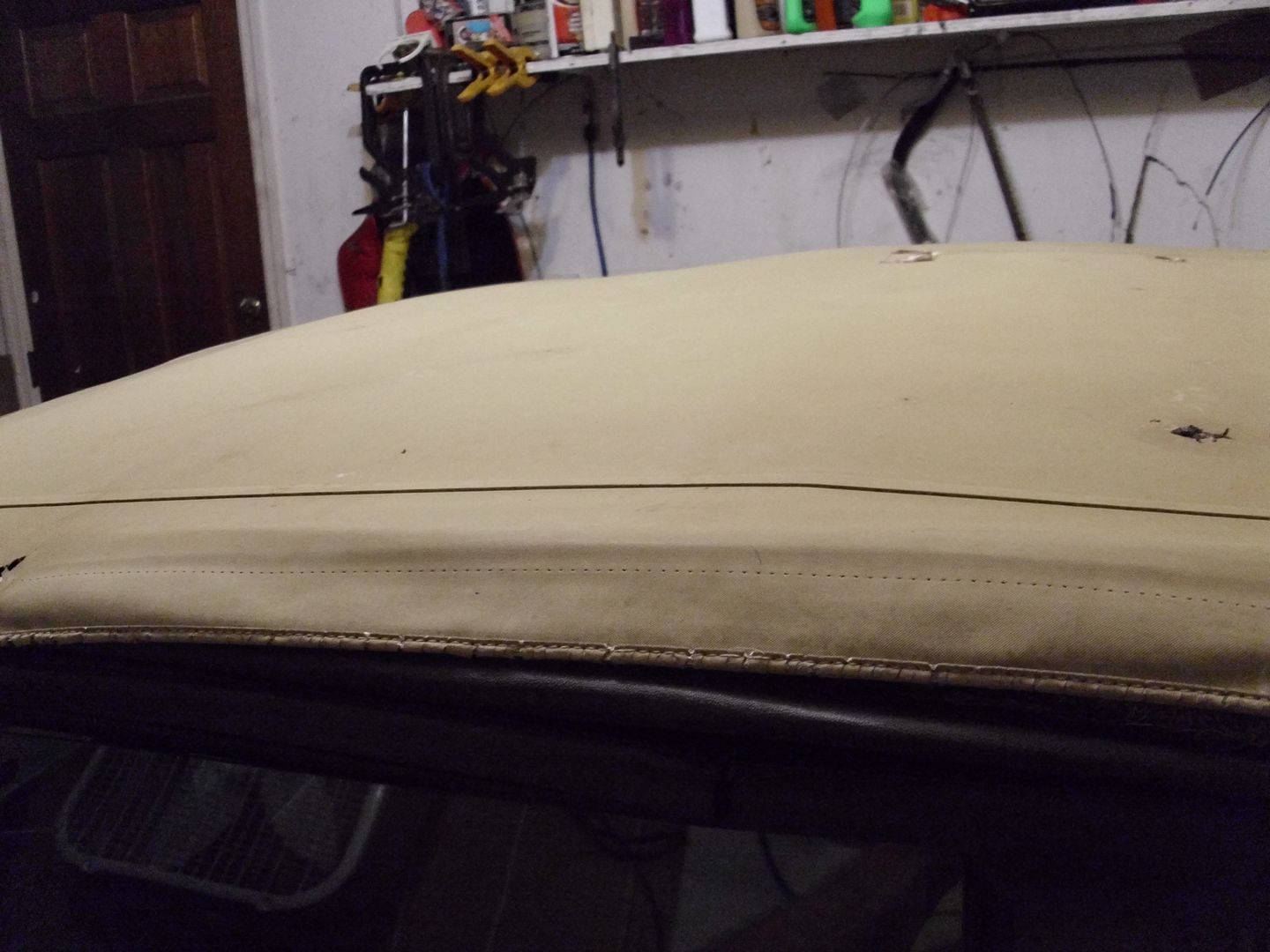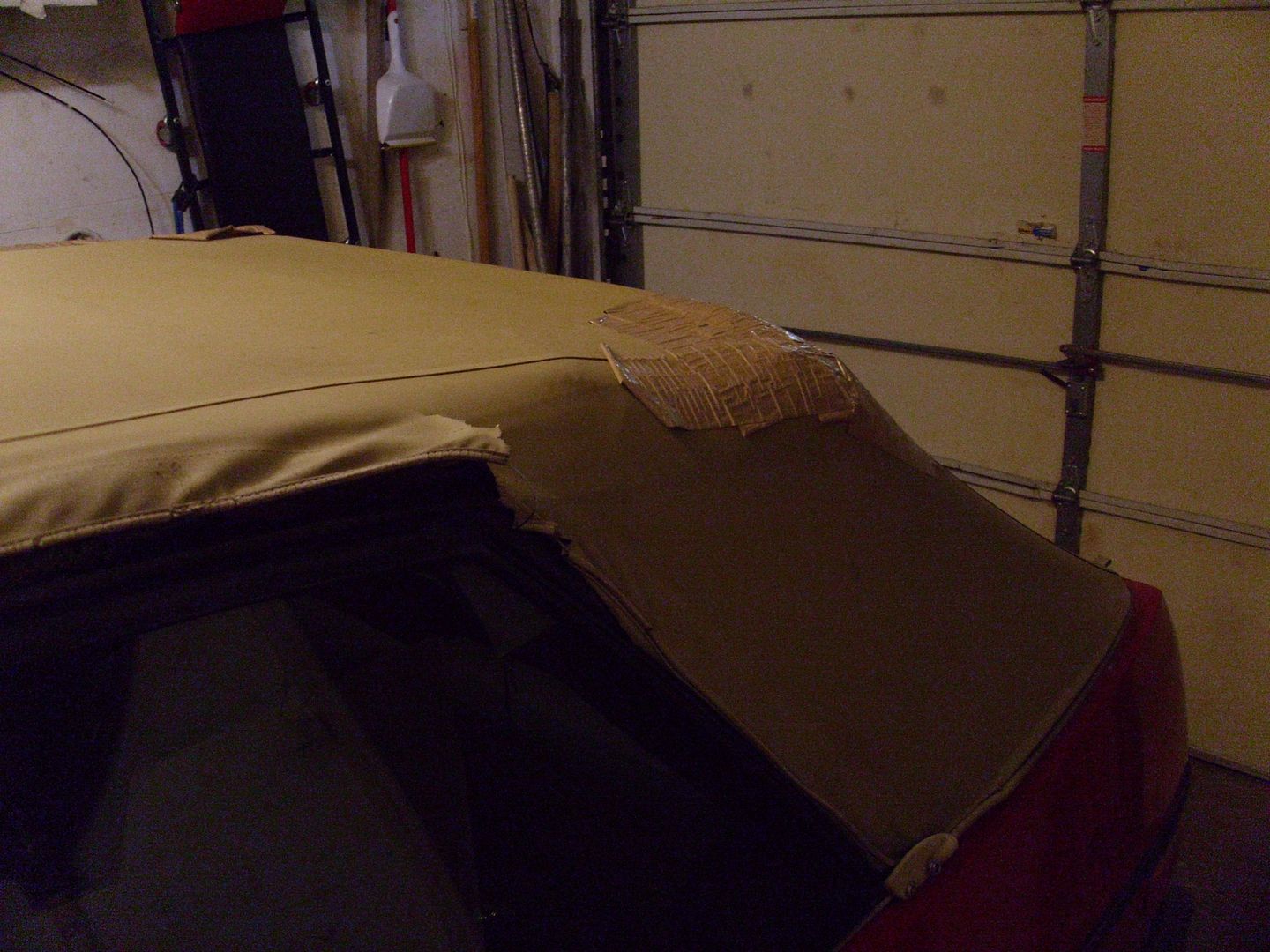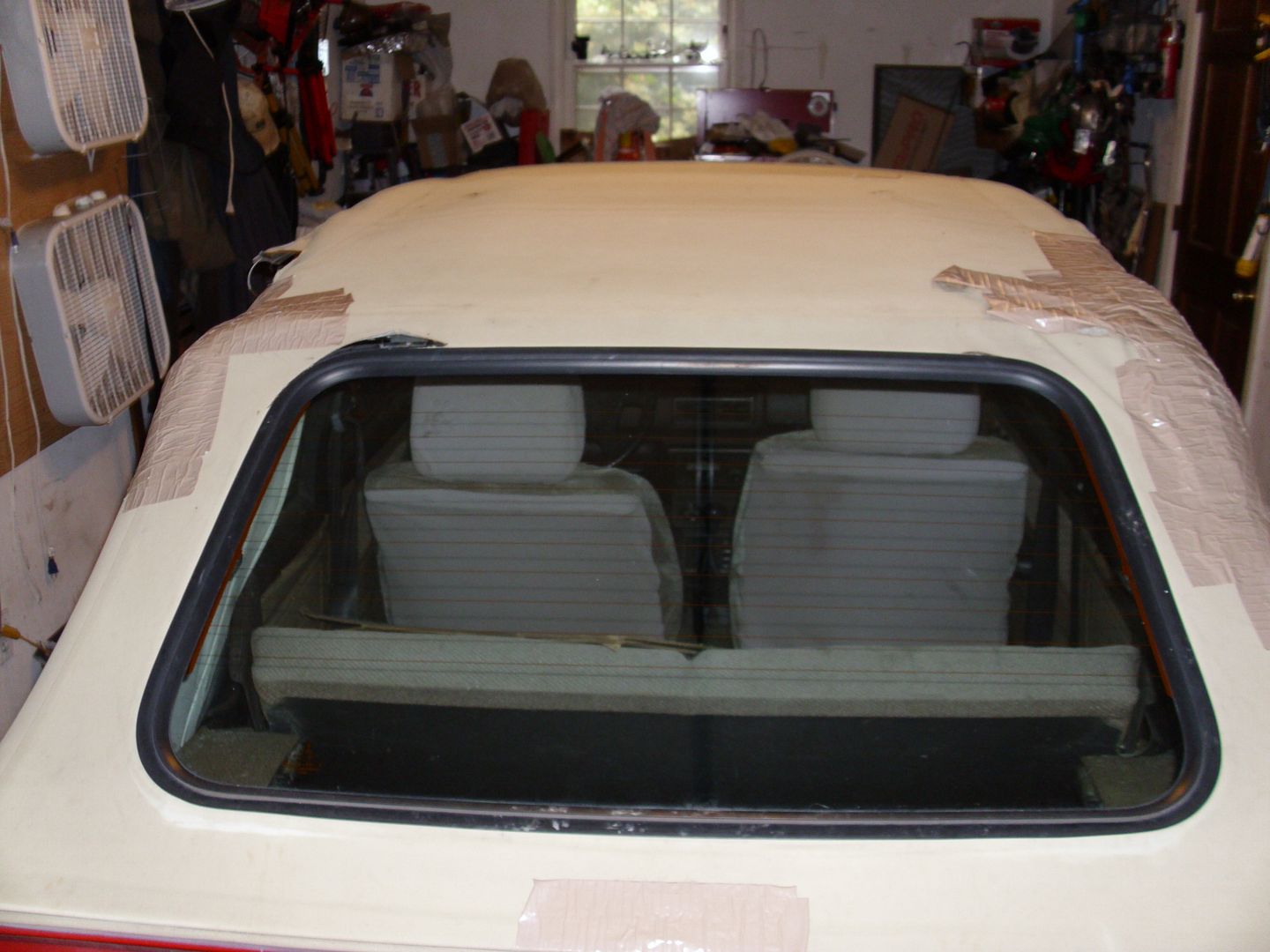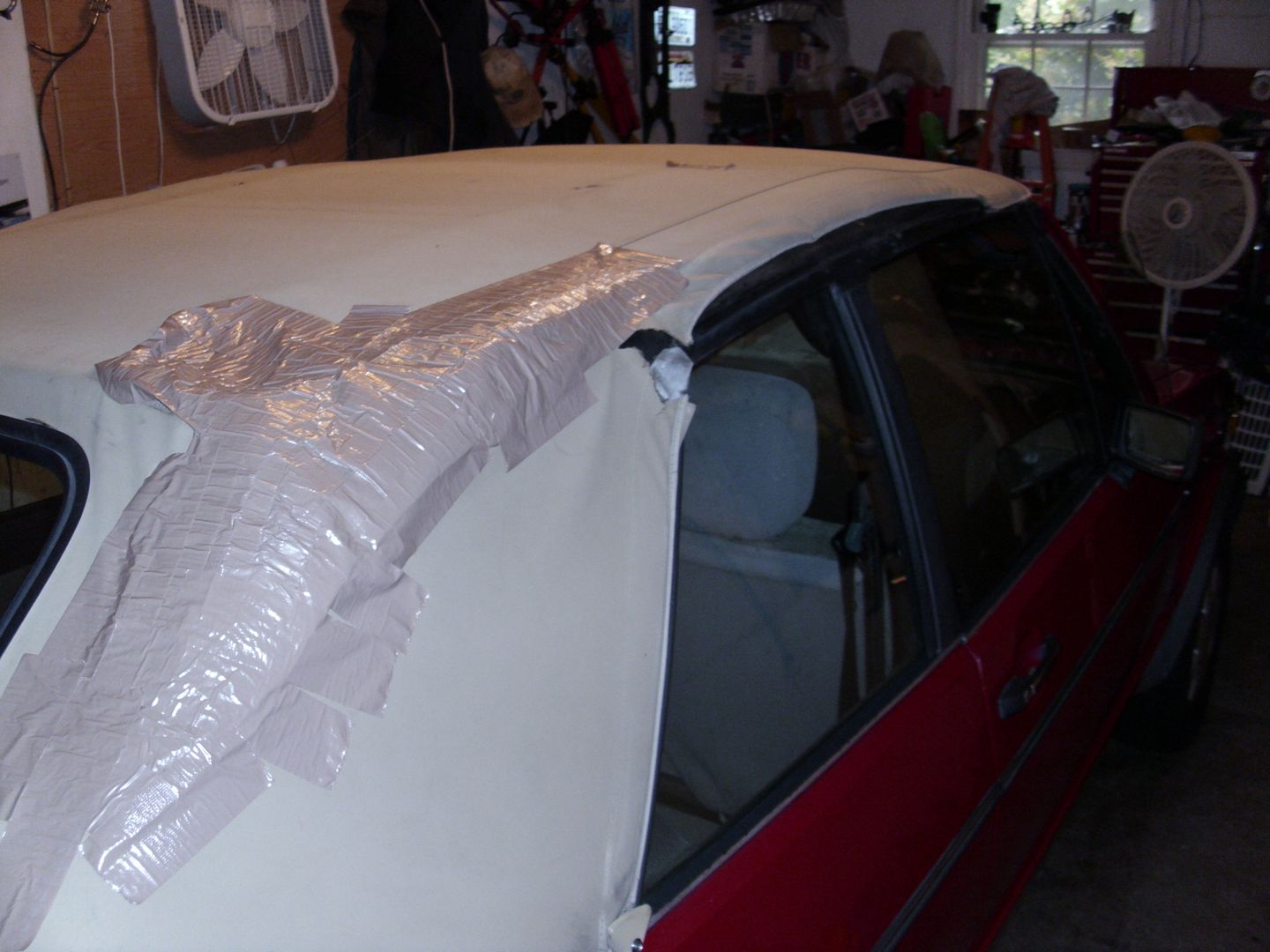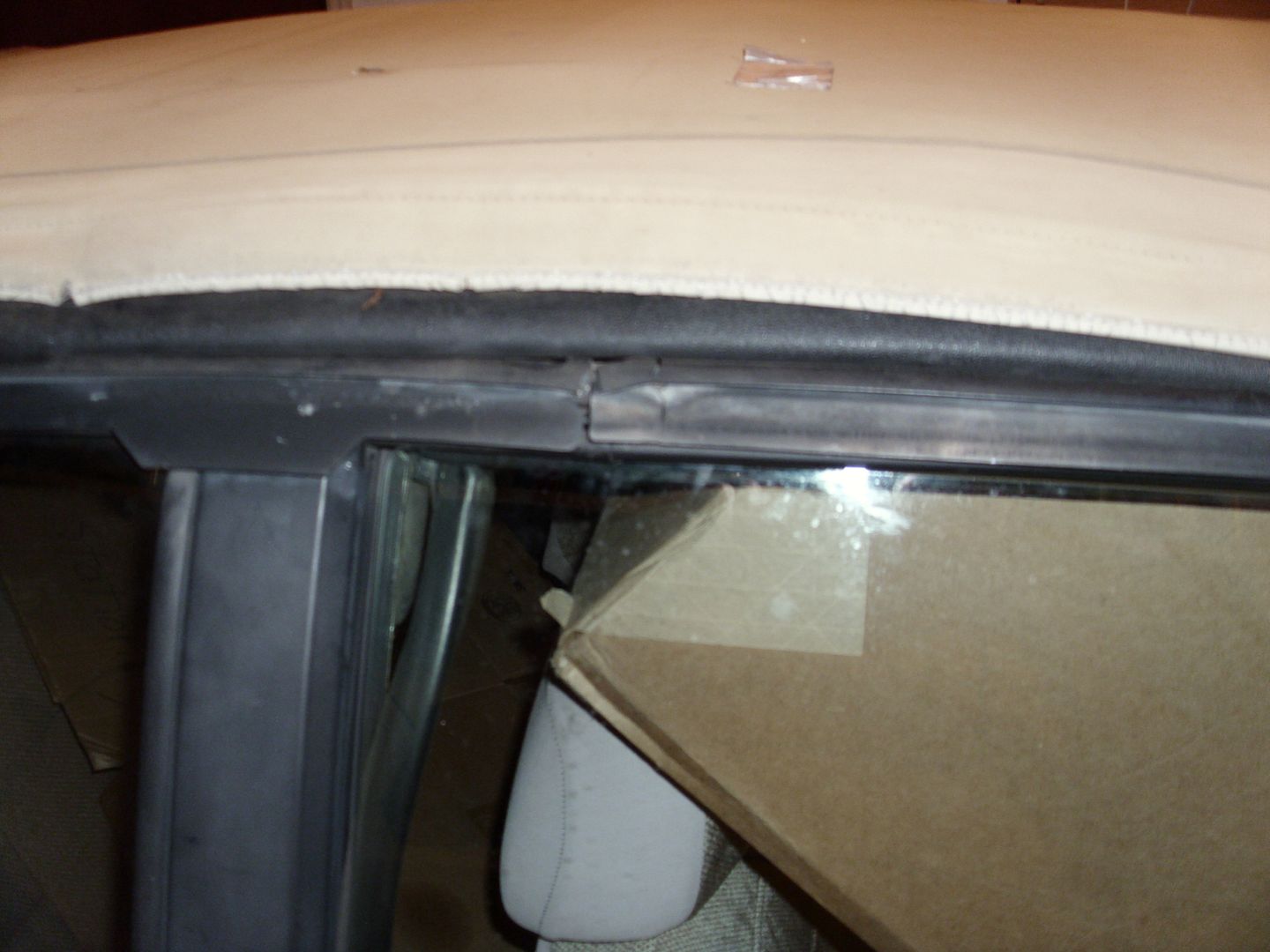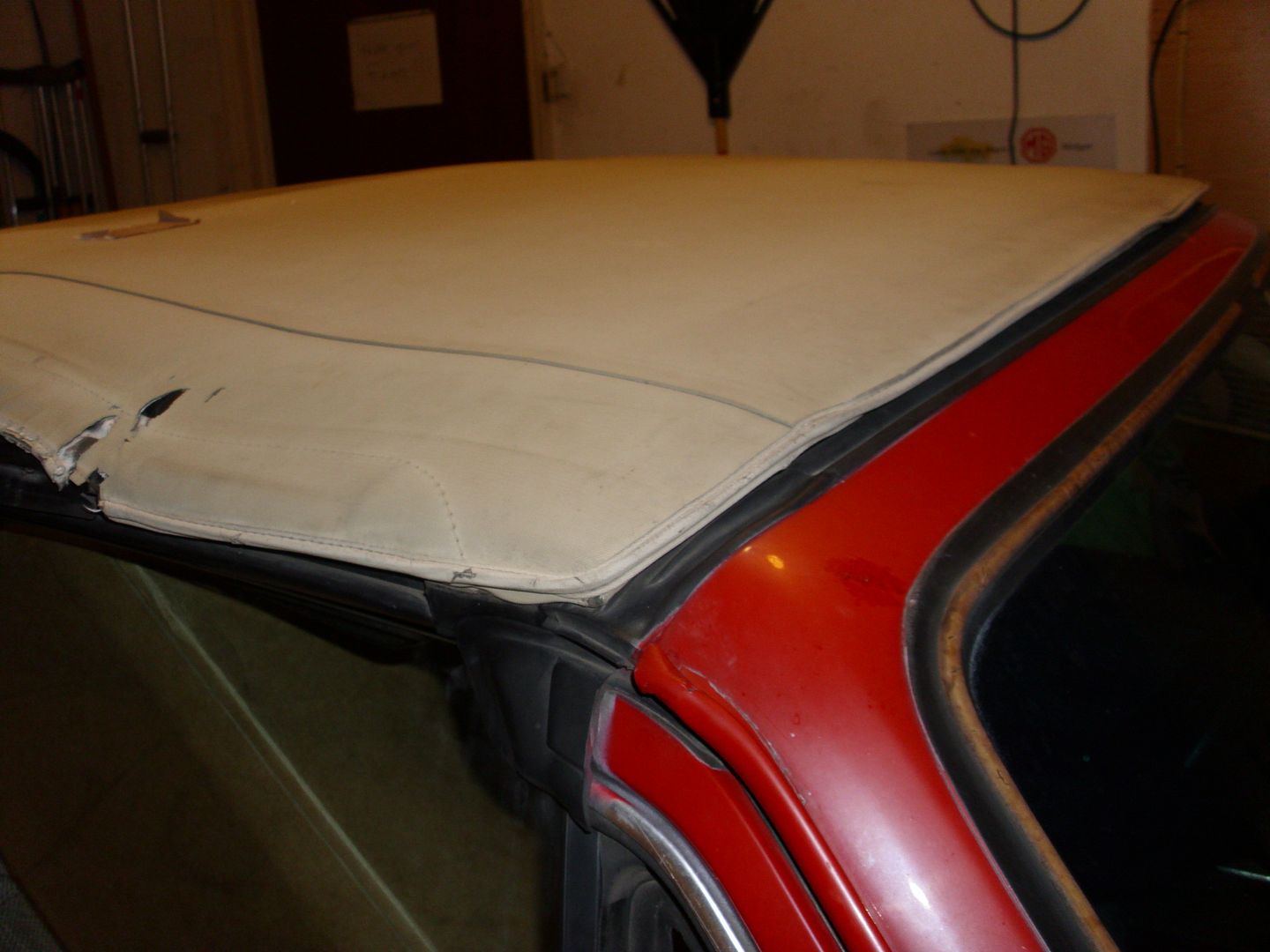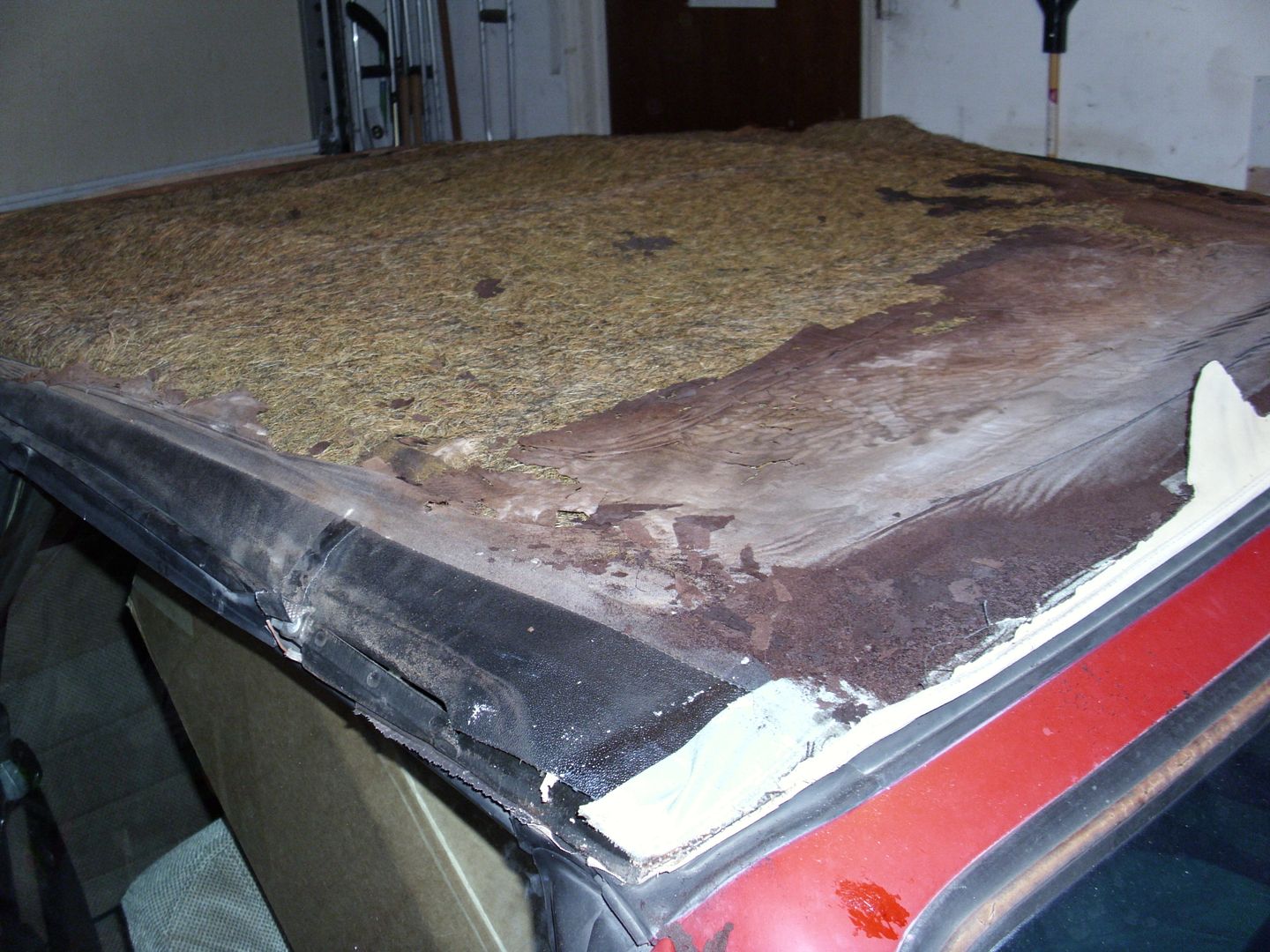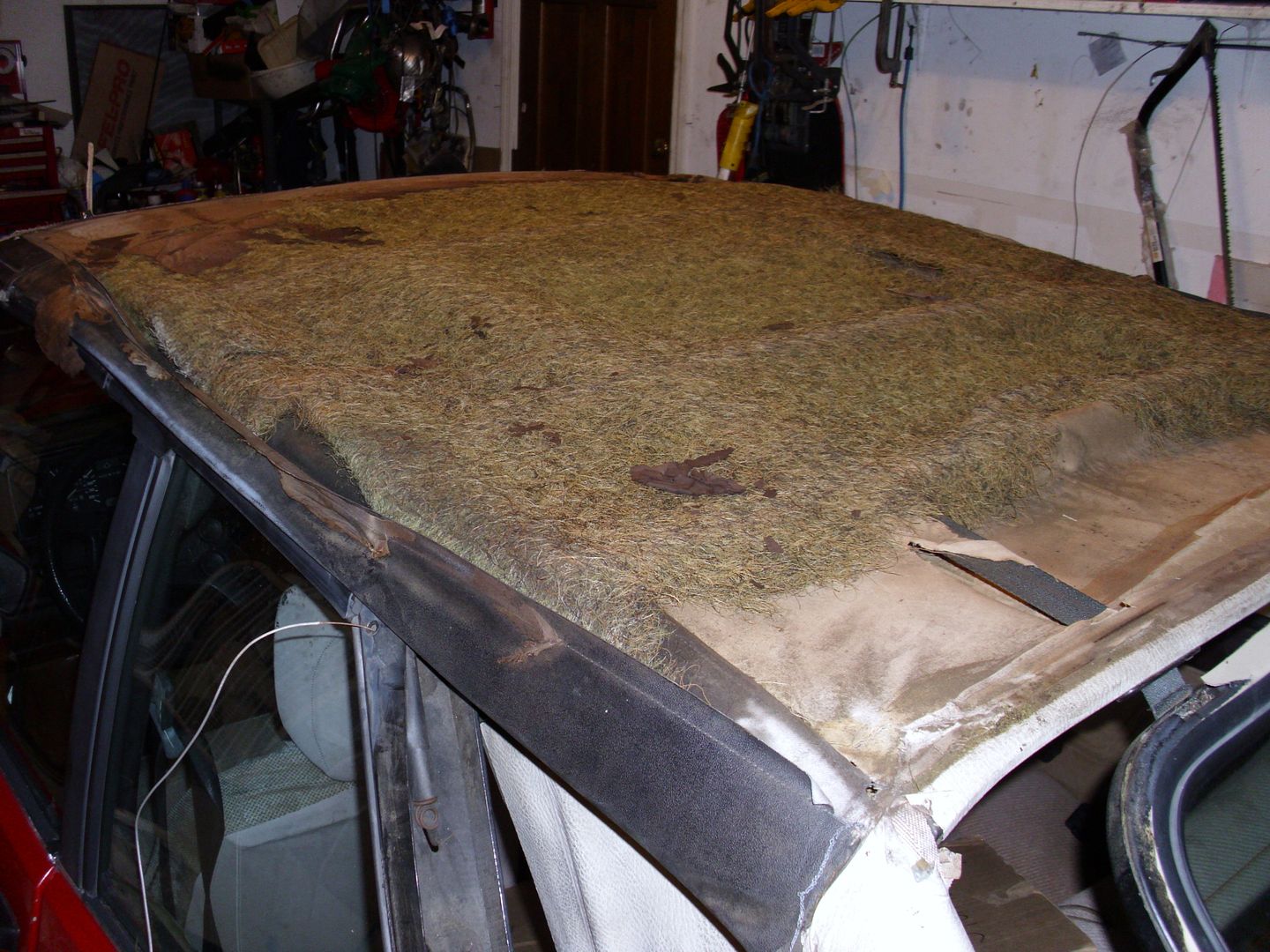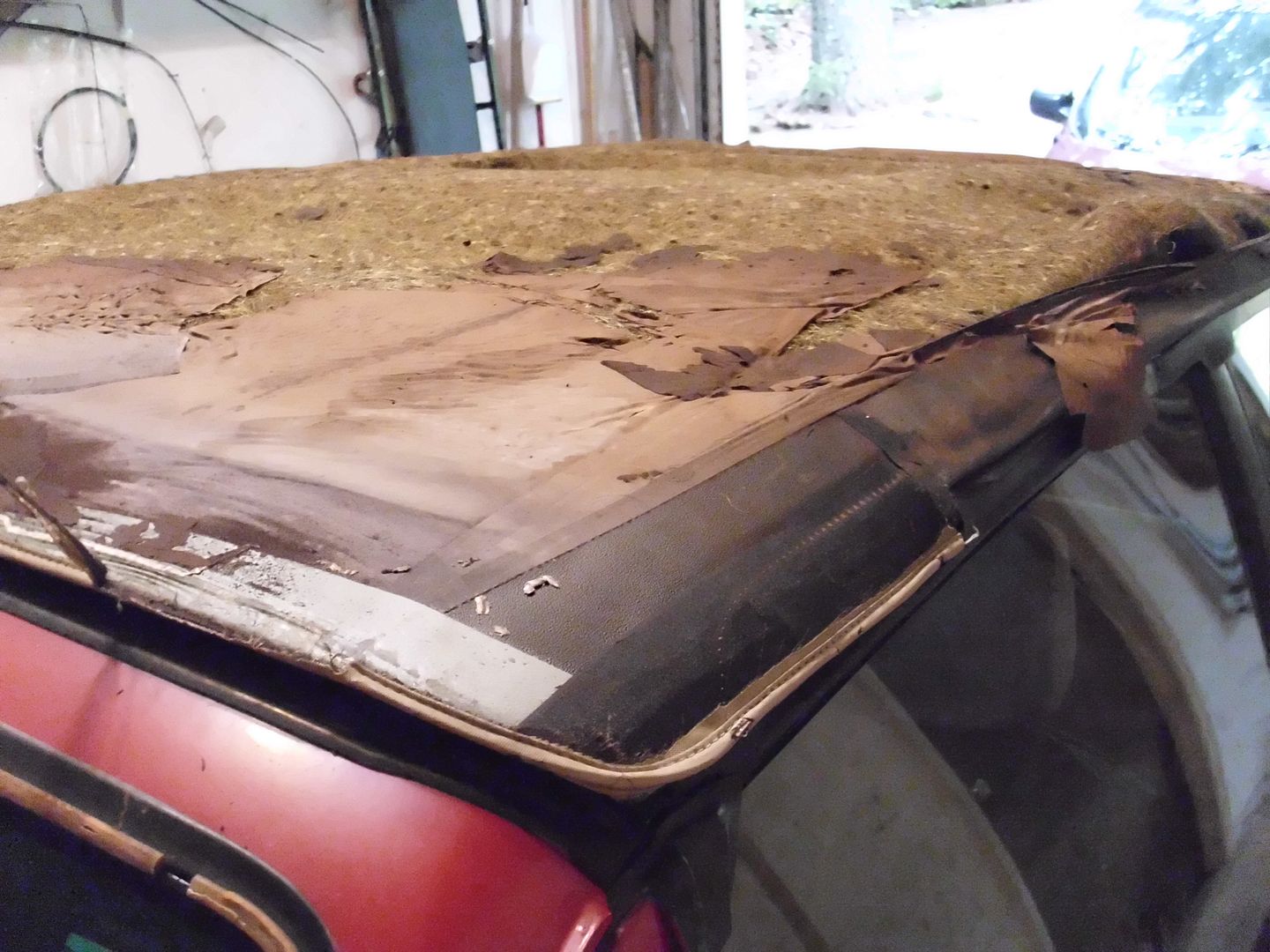 The top is latched, yep it is sitting about 1/2 inch from locked down.
Did you see the 1/4 inch gap in the window as the frame isn't flat? Look closly...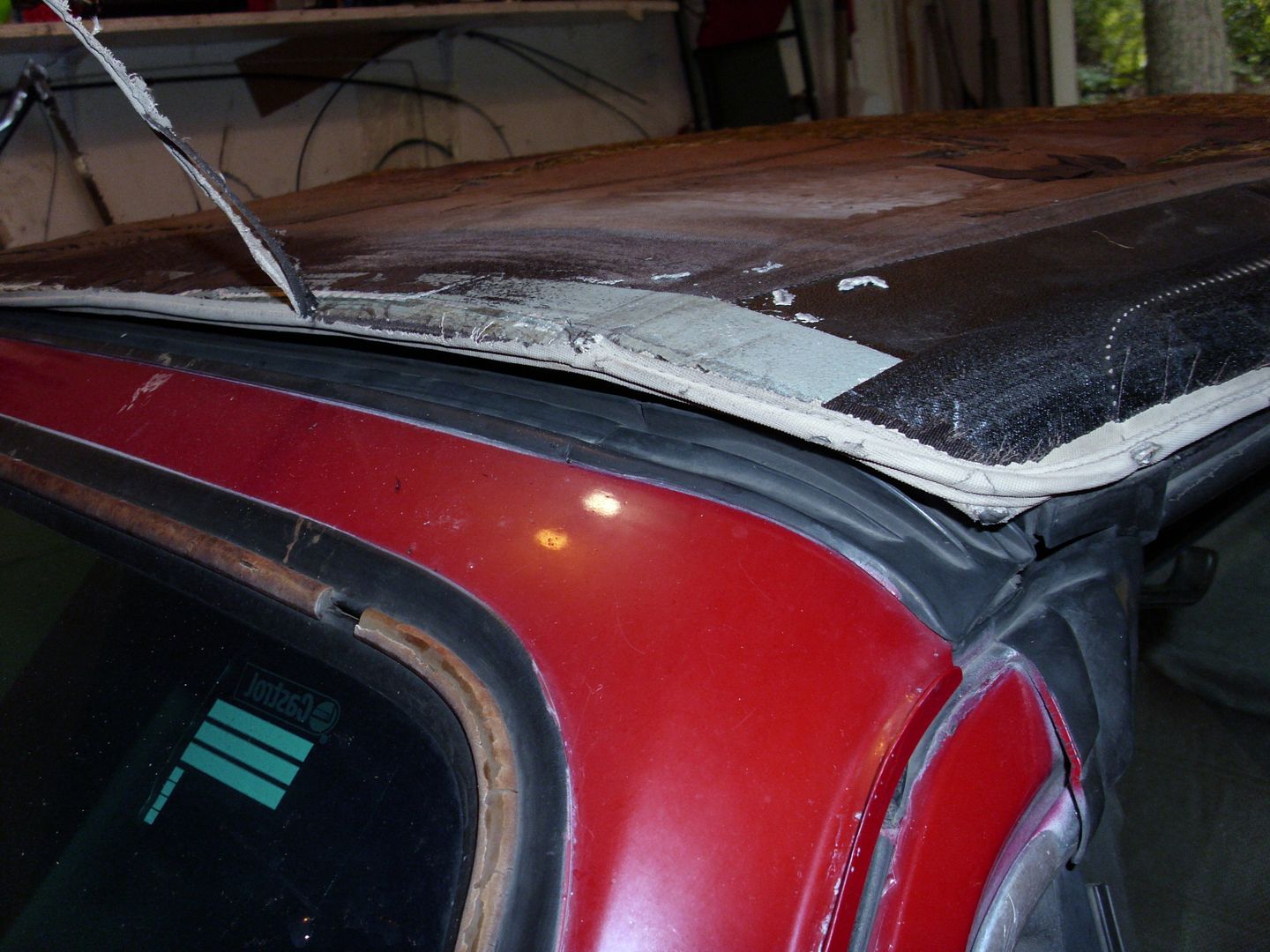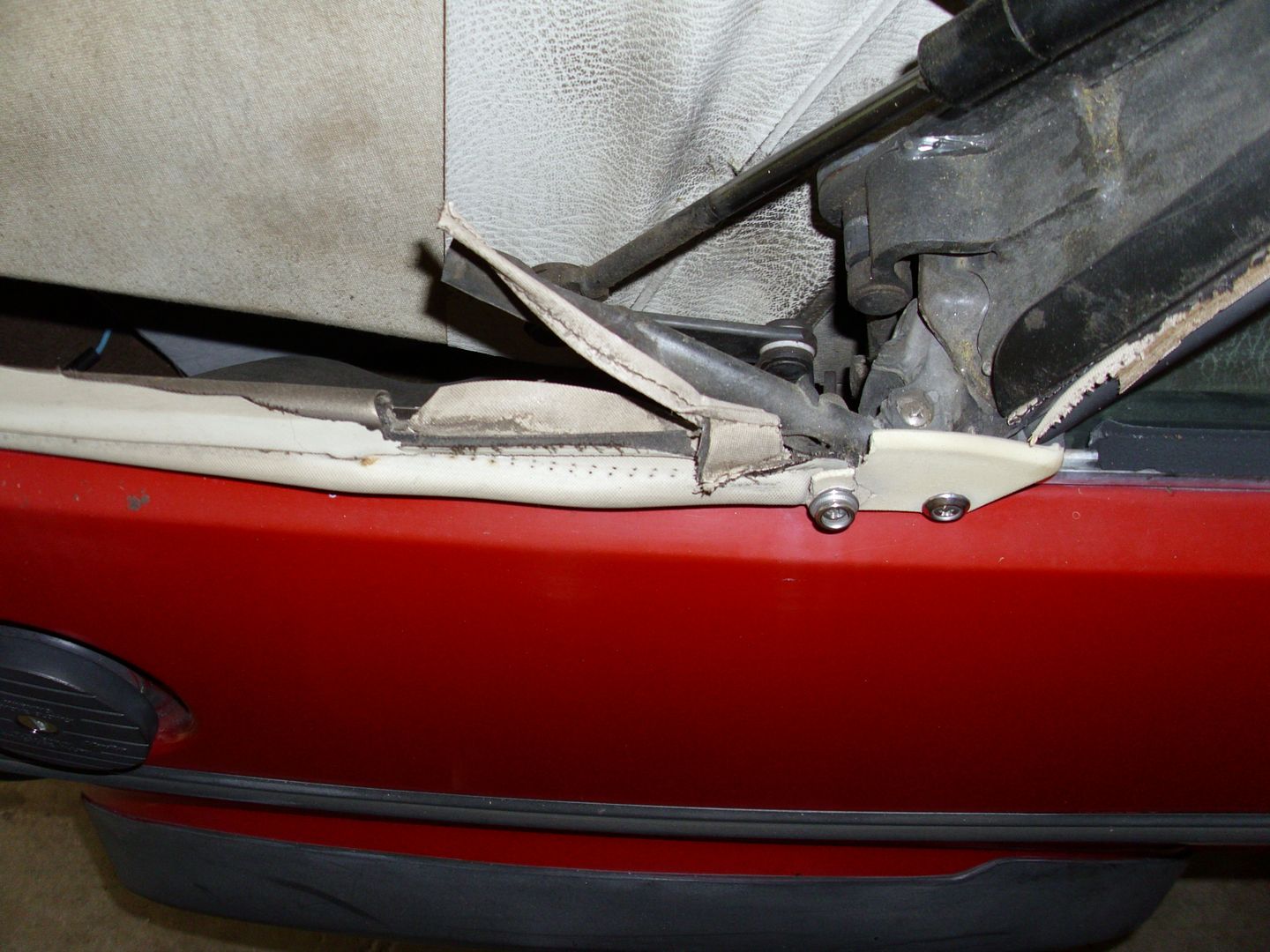 Cause, was the eccentrics were way to tight, causing the top not to sit flush.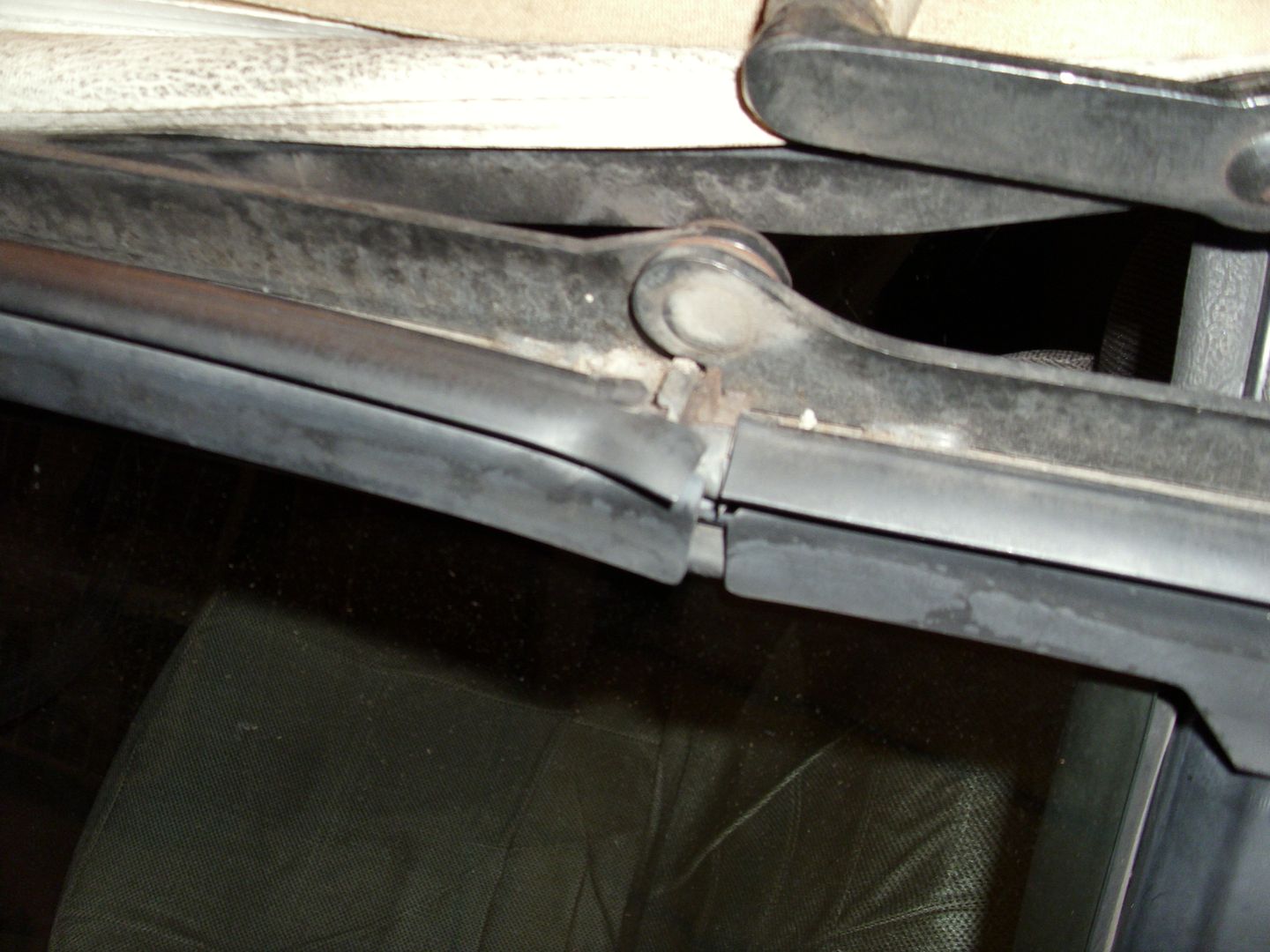 And the latch receivers where bent and broken both sides.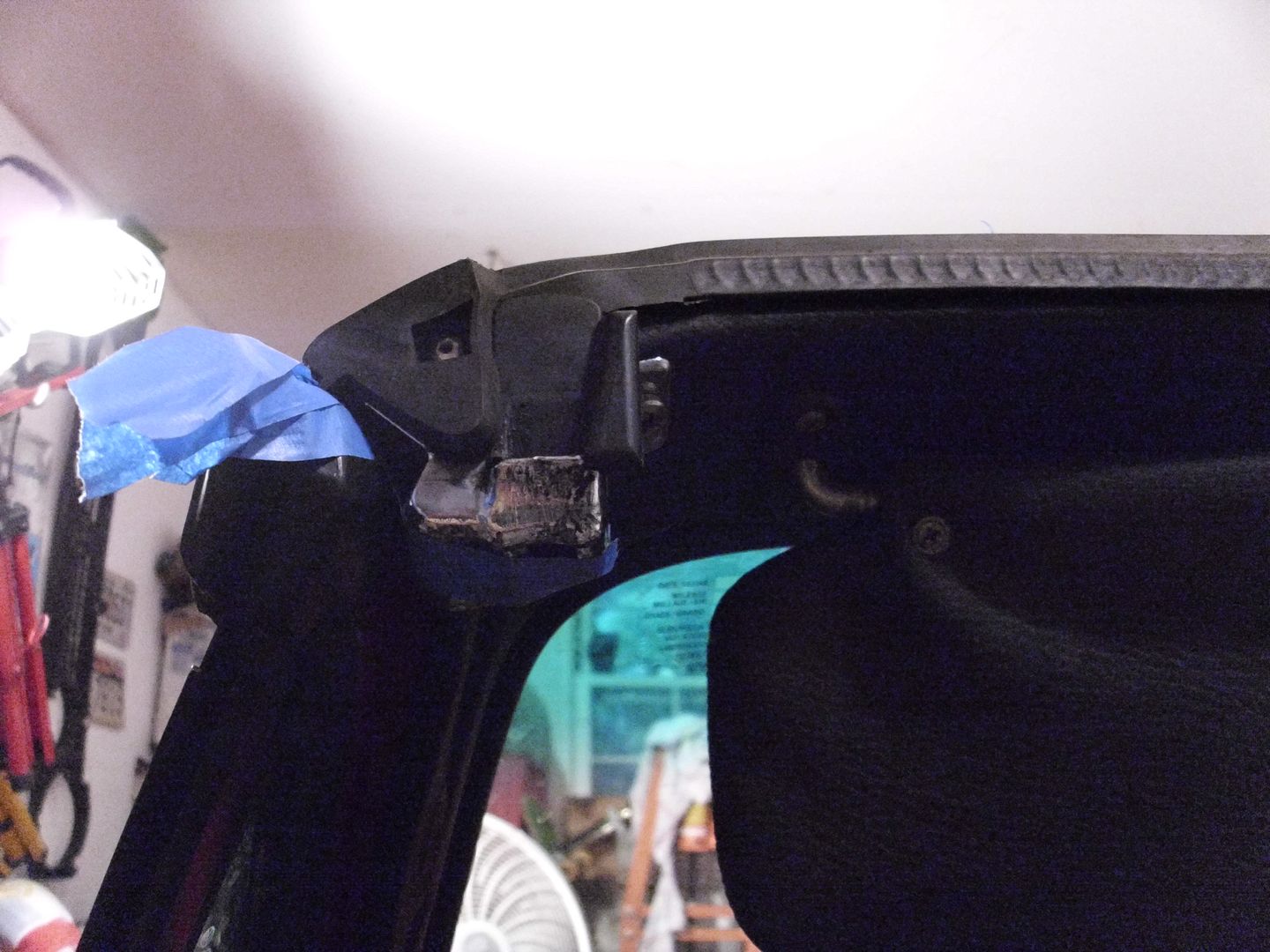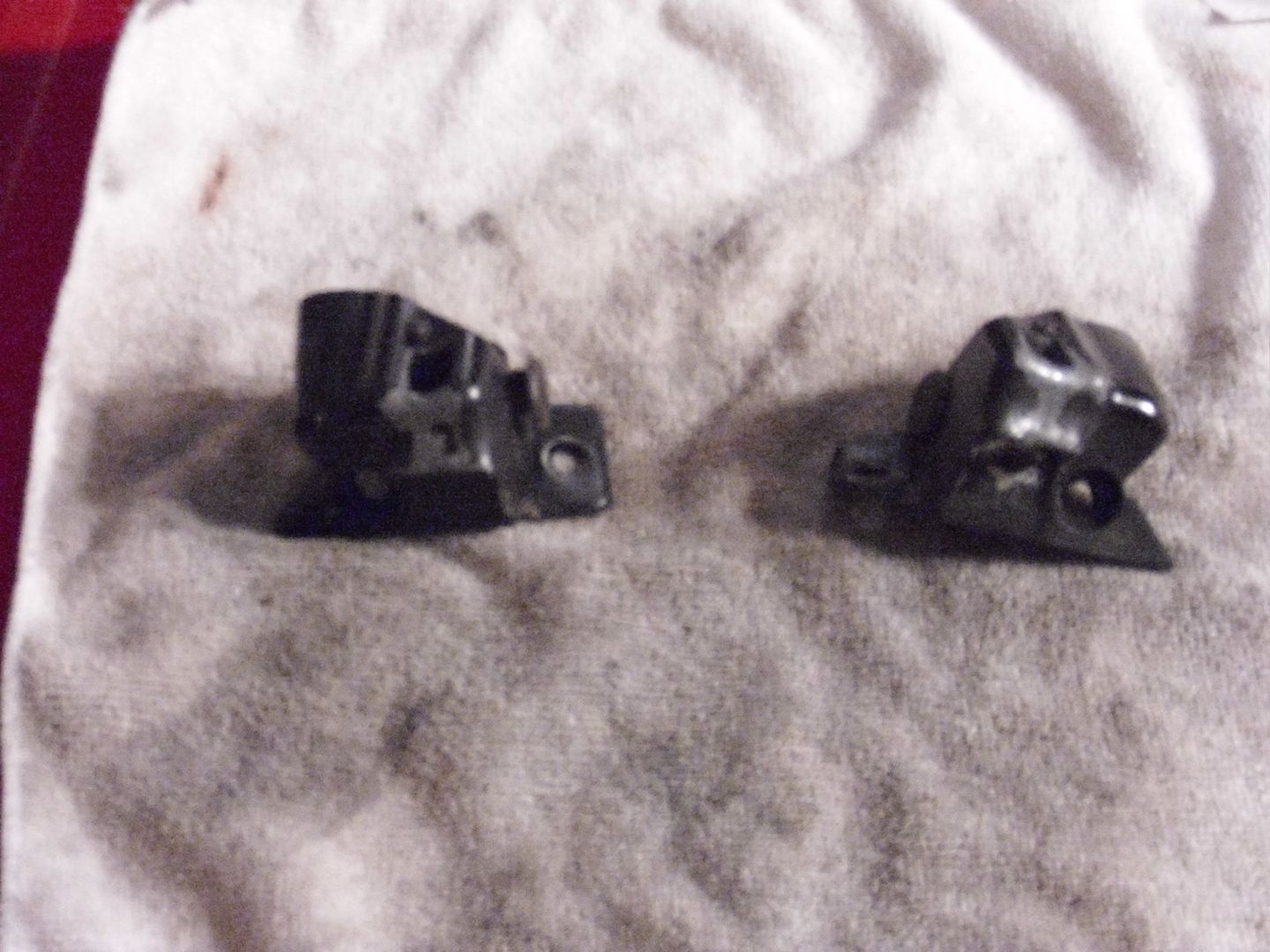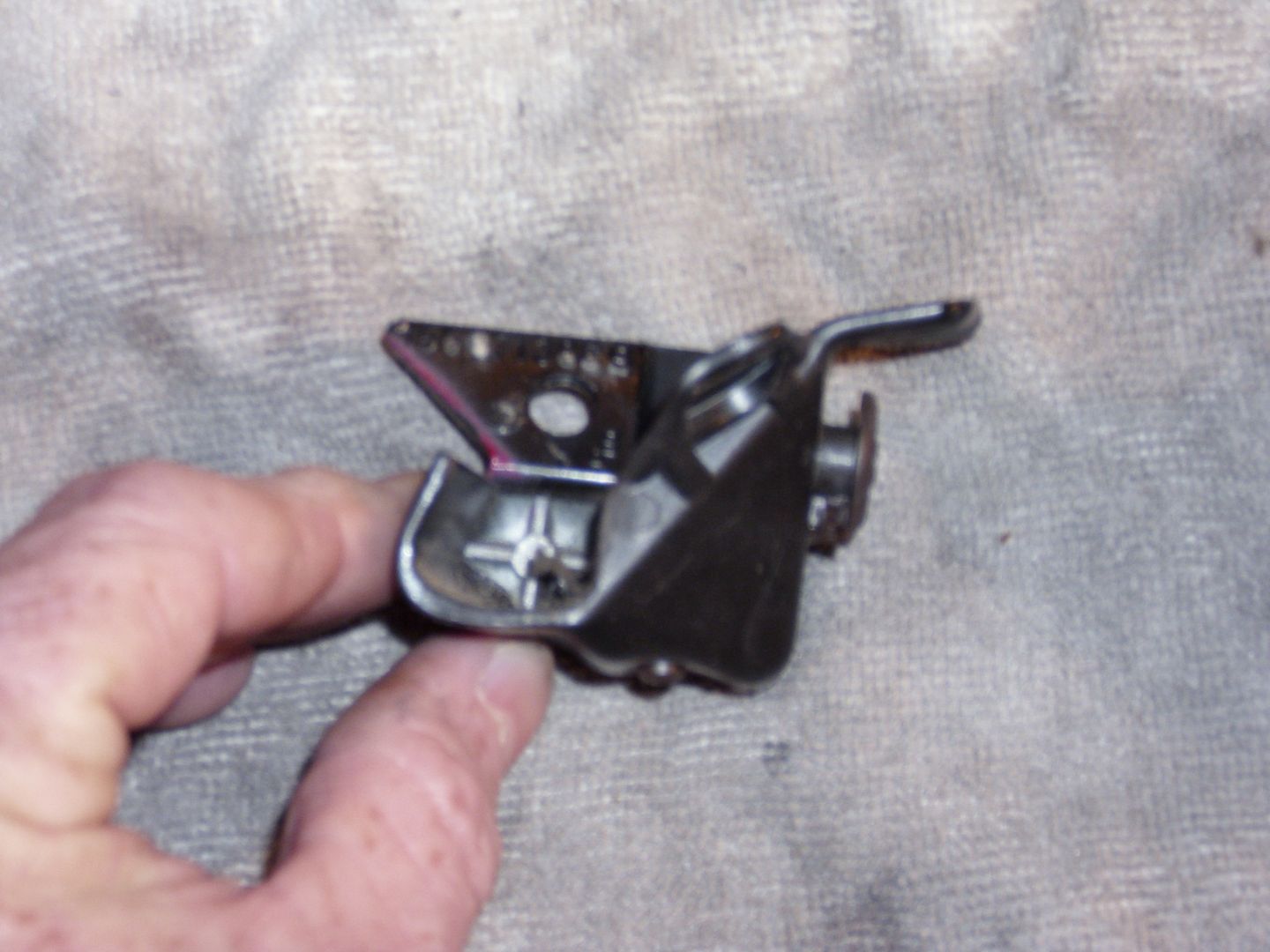 Gee I think it could be repaired with more duct tape?
No parcel shelf.
Seats don't fold or slide.
But
enough.....
Here is how it is sitting tonight, after battleing a drivers door that the window was catching, after taking out the
regulator I found that some one used too long bolts to screw it together...
Now it goes up and down really nicely, (oil, and greased).
The Passenger side only needed to be shimmed.
The "B" pillar seal was cut and I am trying to repair it, but it has to sit for another day, and tomorrow I put in the rear window.
and fix the headliner to the trunk.