The rear cable is a pain, but I have found a few tricks.
1. Trim all excess material on the back side of the top off (DO NOT CUT THE SEAM).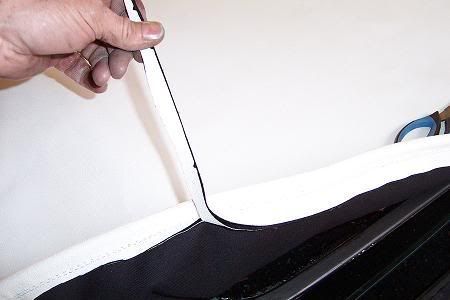 Why? because the extra material binds the top and you are trying to stuff 2 layers of vinyl in to the tray instead of one.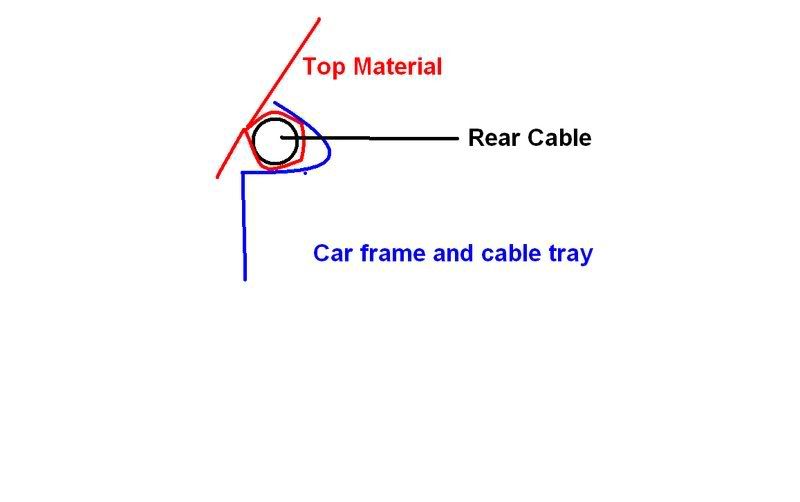 I have seen some previous installers widen the cable tray with a pry to expand it a wee bit. They insert the top then feed the cable and use clamps to hold it all in place.
Once it is in place, they use a block of wood and a hammer to close the tray tight by placing the wood over the top material and snacking the wood block.