I just recently bought a Grey 1987 Cabriolet, and I decided to share it with the community. Car was bought for 1500, seems a little steep, but I didn't mind paying the cash for it.
Car is completely stock, bought it from a older man, who only drove it on weekends to Chattanooga.
Specs:
1.8L JH CIS Motor
K-Jetronic Computer
Work Done:
Changed Spark Plug & Plug Wires
New Exhaust
New Distributor
New Battery
New Air Filter
Changed Oil & Oil Filter
New Alternator
New V-Belts

Needs Done:
Motor Mounts
New Top
A/C Blower Motor
Replace Brake Pads
Golf Ball Shifter knob
Needs Timed
New Windshield Washer Motor
Since I've owned the car, Its had wonderful gas mileage. I'd like to get more power out of the car, and have read about people saying not to turbo a 8v.
Any suggestions would be appreciated.
Now on to the Pictures.
Car on the right is of a Rabbit Diesel L I've seen driving around Town.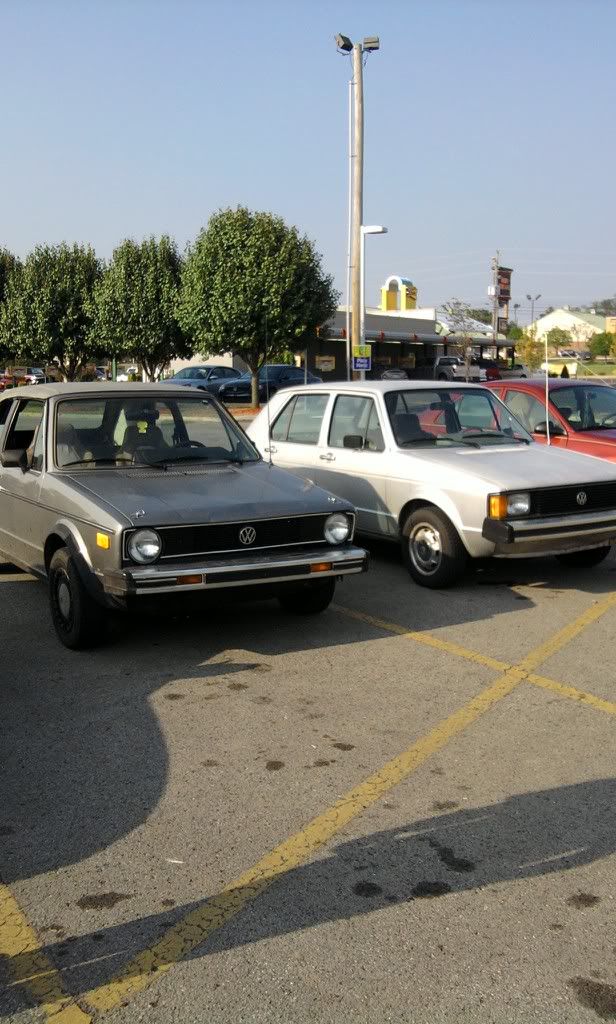 Front View: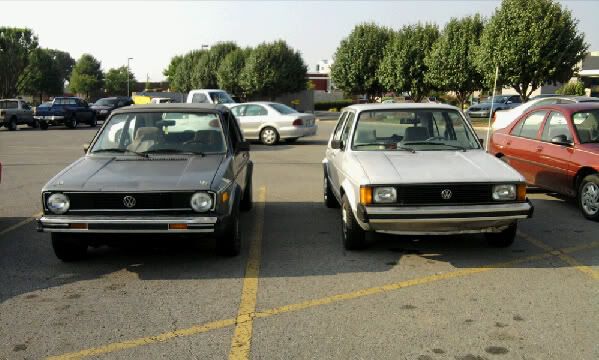 Rear View: