I had a dent free door on an 89 that was the wrong color, and I had a extremely dented door on my 93.
Sure there are other FAQ's out there but I wanted to be as close as possible.
So how do you take a manual door and convert it to power windows.
Start with this.
And end up like this.
Measure and mark the area to cut and drill.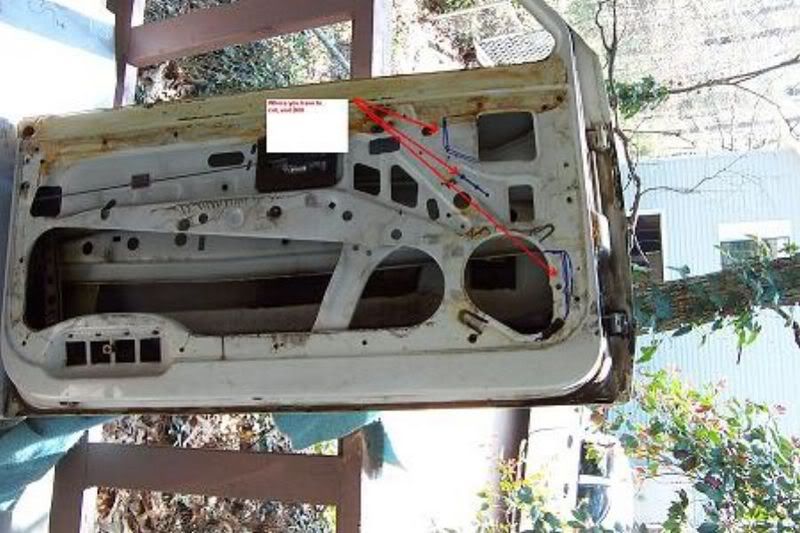 You have to drill a 1/4 inch hole 1 1/4 inch from center to center above the top hole.
You have to make room for the tweeter by expanding the top hole to with in 3/4 of an inch from the outside
of the mirror adjuster hole.
Lastly you have to expand the hole for the speaker to accommodate the larger 93 speaker.
I have outlined in blue the area to be cut.
And you end up with
I test fitted the inner panel prior to getting the paint applied.
Tomorrow when I am finished painting the door I will snap a pic.