My chain link extension
Making a relief cut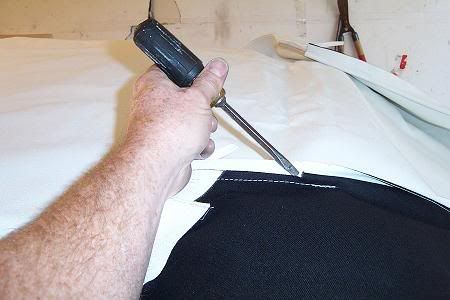 Cutting the hell out of your new top... NOOO too bad ya gotta do it.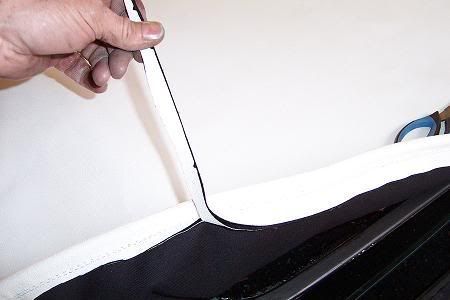 Brown delivered today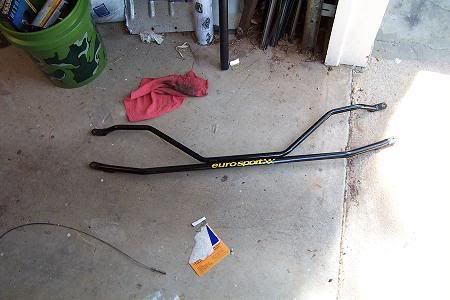 How wide are your boot tabs... Measure measure measure.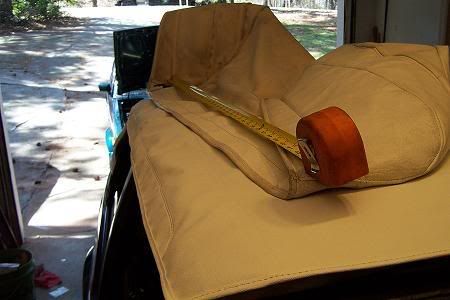 Are you centered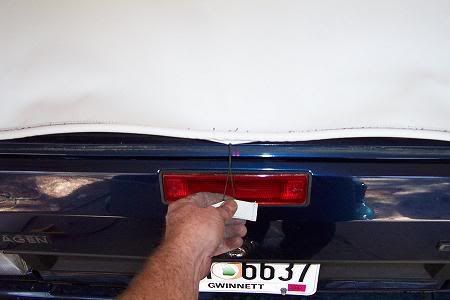 Finding your cables center.
The best tool to remove dead foam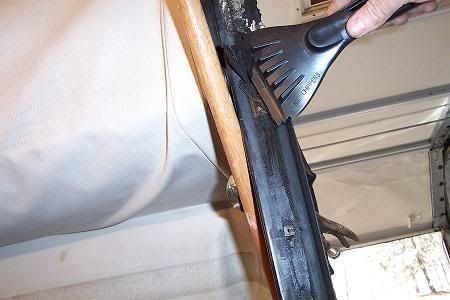 Better to be safe than sorry
clean clean clean, kill any rust and then go fer it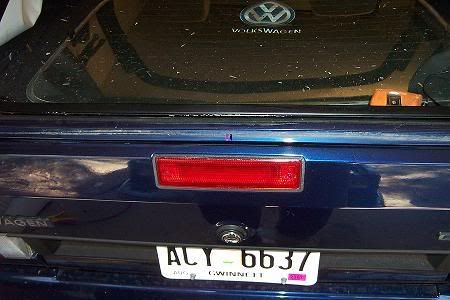 I have a total of 39 pics, and then I may take the time to write it all down. But
it only took me 30 minutes to install the rear cable, and there was no hammering no
Clothes pins, and it went in by hand. Oh the tricks you find.
I still have to install the rear window, and then I have to clean up the mess,
as the interior is totaled. 4 days to install a top, glad I ain't having to pay
for my labor.
I figure this is my 5th or 6th top, that I have done. I used Forrest Kings writeup for
the first cabby the panda, but after struggling with the rear cable and having to beat
it in, I knew there had to be a better way. The second top, was a little easier, and by
the time I got to the 5th 6th if you count that I had to put this one on twice
.
I have quite a few tricks and things that you have to do to insure that you get a decent
fit, and there had to be a easier way to get the rear cable on, so I have found it....
I will do a write up and I have the pics of this install, including my tricks and tips and
things that you have to do if I wasn't so anal, I should of just changed the frames
the first day. I wouldn't of waisted a day or so....
I am such a anal retentive person that I always pay attention to the details,
and that after this many tops it takes a good 6 hours normally, but 4 days is spreading
it too much.....but it is purty...........
It is water tight, and it is unpatched...
and I am finally finished as of about 10 ish, I have to replace and clean the interior,
and I am waiting for it to warm up a bit.
So about noon I shall be totally finished..... Told you I am anal, I want to clean
up under the seat, and stuff...
next week the HEAD...............